Destination Dispatch Elevator Systems Benefit Passengers, Building Owners, and Design Professionals
Increased elevator handling capacity, enhanced tenant satisfaction, and improved energy efficiencies are among the many advantages of elevator destination dispatch management.
Sponsored by Otis Elevator Company
This test is no longer available for credit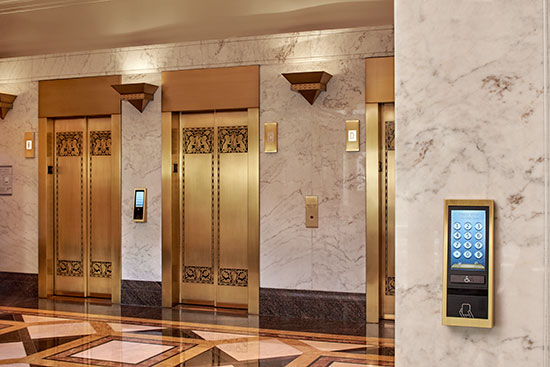 Photo courtesy of Otis Elevator Company
Destination dispatch input devices may be located in the lobby or in the elevator bank.
Destination Dispatching Product Components
A destination dispatching system includes an interconnected computer system comprised of touchscreens, or keypads, computer servers, and switches. The following product components are typically supplied:
Destination entry computers
Also named "input devices," destination entry computers are typically available as keypads, touchpads, and touchscreens. Typically, each input device communicates on an Ethernet communications network, where each keypad or touchscreen is assigned an individual IP address. When security is required, the DD system supplier may provide card radio-frequency identification (RFID) reader devices only.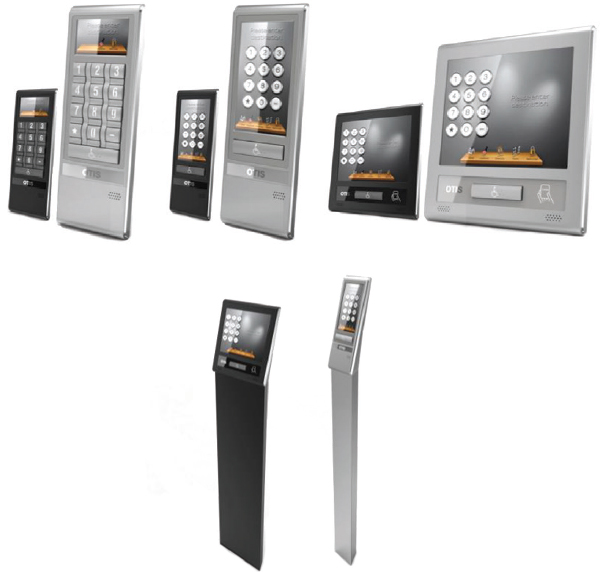 Image courtesy of Otis Elevator Company
Typical DD system passenger input devices can be customized. These include keypads, touchpads, and touch screens and can be surface or pedestal mounted.
Customer software tool
Some DD system manufacturers may include a software tool so that building managers can create and modify personal graphics and messages. For example, modify an existing concierge template by creating buttons, customizing welcome or help menu items, or schedule changes to screens depending on the time of day. Screens may also be programmed for tenant communication, safety messaging, corporate messaging for meetings or advertising.

Car operating panel (COP) and In-car annunciator
Each elevator car is typically furnished with an LED or LCD annunciator panel that will display the floors the elevator is assigned to travel. Also typically available in a full DD system is a car operating panel that includes voice annunciation for passengers with disabilities. Local codes should be checked for requirements. Manufacturers offer a variety of annunciator models.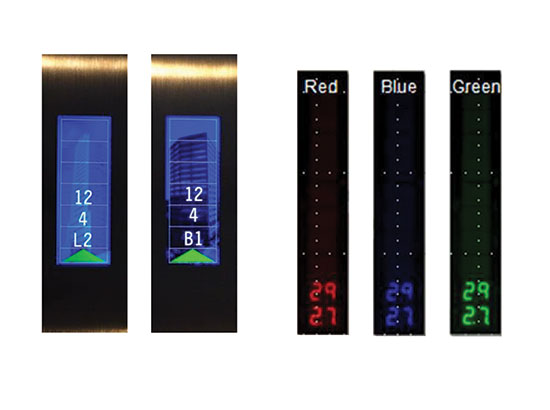 Image courtesy of Otis Elevator Company
Examples of LCD (left) and segmented LED in-car annunciator models.
Originally published in Architectural Record.
Originally published in October 2015
Notice