Destination Dispatch Elevator Systems Benefit Passengers, Building Owners, and Design Professionals
Increased elevator handling capacity, enhanced tenant satisfaction, and improved energy efficiencies are among the many advantages of elevator destination dispatch management.
Sponsored by Otis Elevator Company
This test is no longer available for credit
VIP Service
DD can provide exclusive priority service through a dedicated VIP operation activated by security card or code inputted under a restricted menu. An empty car can be sent to a VIP floor and proceed nonstop to its destination. One personalized system schedules a car to wait for four minutes with doors open.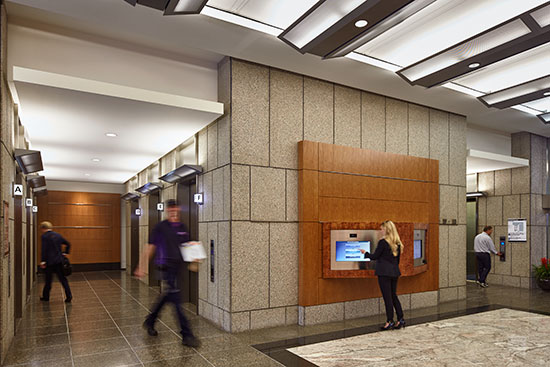 Photo courtesy of Otis Elevator Company
A DD system allows passengers to easily access information such as building facilities and tenant locations.
Asymmetrical floors or "odd floor travel"
A DD system automatically assigns passengers to the correct elevator that serves an "asymmetrical" floor. The system also helps reduce "ghost" calls where passengers place a false call into cars that do not serve the rider's desired destination floor.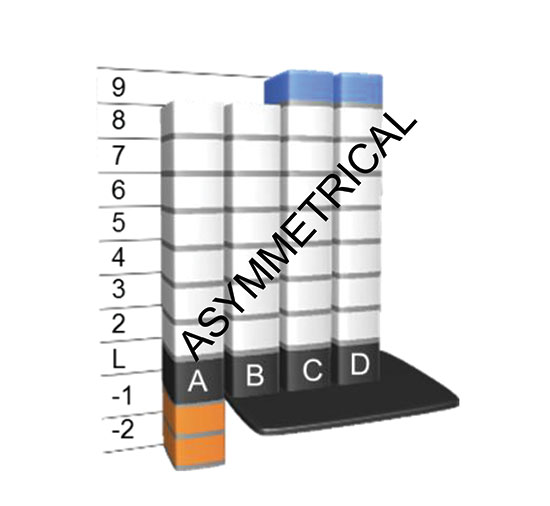 Image courtesy of Otis Elevator Company
DD dispatch system assigns passengers to elevators that have an uneven number of stops.
Split Group Operation
DD allows a single elevator bank to operate as multiple independent operating groups via split group operation. Once activated, a subset of the cars in the group will behave as an independent group and respond only to destination calls. Building maintenance staff can use assigned elevators without being mixed with other tenant employees. Separation on banks also allows for enhanced building security.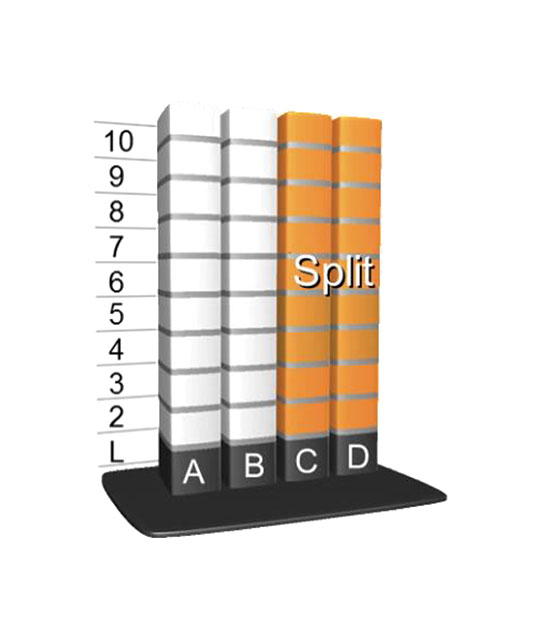 Image courtesy of Otis Elevator Company
DD systems can split elevator operations so that construction personnel could use Cars A and B, while cars C and D are available for tenants.
Swing Car Operation
DD allows for swing car operation, which assigns cars based on the preferred physical characteristics of certain elevators—or needs of passengers such as dog walkers, housekeeping, or special deliveries. Passengers enter a special reprogrammable code to "capture" the swing car only.
Originally published in Architectural Record.
Originally published in October 2015
Notice