Multifamily Housing Design Amenities
Innovation in creating and connecting with outdoor spaces in new and renovated buildings helps drive market appeal
Sponsored by Bison Innovative Products and NanaWall Systems
Opening Glass Wall Performance Characteristics
Window and door systems in a building enclosure are typically a performance weak spot in terms of energy and weatherability. This is particularly true in mid-rise and high-rise multifamily projects that can be subjected to greater wind and other forces compared to ground level. Fortunately, folding glass wall systems are available that have been independently tested and shown to be capable of meeting the demands of these situations. In particular, unit U-factors can be specified as low as 0.2 with triple glazing. Similarly, air infiltration has been measured as low as 0.125 at 1.57 psf (75 Pa). Both of these conditions contribute to the availability of ENERGY STAR rated products.
When it comes to the structural integrity of opening glass walls in high-wind conditions, they have been tested to perform well up to 35 psf for folding glass walls and up to 60 psf for sliding systems. In terms of maintaining security in the building, all have been shown to provide excellent forced-entry resistance when tested per AAMA 1202.5 and CAWM 300-96. And since sound is often a concern in multifamily housing, the systems have been tested and can achieve sound attenuation ratings up to STC 45.
When looking at these different performance characteristics, keep in mind that inward opening folding glass wall systems offer better performance and safety capabilities than outward opening systems since the wind dynamics are a bit different. They are also easier to clean since both sides of the glass panels are accessible from the inside. The sills of the folding glass wall systems will make an impact on performance as well. Folding glass wall systems with ADA (low-profile) sills need to be assessed in terms of water resistance compared to some others. Still other sills with higher profiles have been found to support higher water-resistance ratings during field testing.
Overall, it is easy to see why opening glass walls have been used in a variety of luxury and other multifamily projects throughout North America.
Conclusion
Residents of multifamily housing are looking for amenities that suit their lifestyles and meet their demand for access to outdoor spaces. Building owners are happy to meet that need as long as it can be integrated appropriately into the building construction and budget. Architects and other design professionals can use the approaches presented in this course to meet those needs in a creative, elegant, and affordable manner.
Originally published in Architectural Record
Notice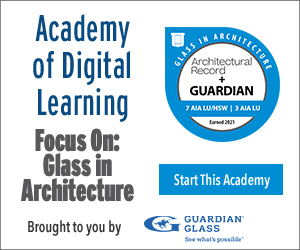 Multifamily Housing Design Amenities
Buyer's Guide
Rooftop Deck Systems

Manufactured in the United States with 20 percent post-industrial recycled materials, Bison Pedestals create level decks over sloped surfaces. They elevate and support wood tiles, pavers, site furnishings, and a variety of other surfaces. Bison Wood Tiles are commercial grade, constructed from sustainably harvested hardwoods, and available in standard and FSC-certified options.
Folding Glass Walls

NanaWall Folding Glass Walls offer clean lined aesthetics with narrow profiles and are available in aluminum, solid wood, or solid wood aluminum-clad finishes. The panels are floor supported in inward or outward opening configurations. Numerous sill choices are available, including a surface-mounted and ADA-compliant sill.