Specifying the Latest in Metal Buildings
Properly specify a high-performance building system to meet design vision and exceed owner expectations
Sponsored by Metal Building Manufacturers Association (MBMA)
Learning Objectives:
Identify and recognize the characteristics of high-performance metal building systems as defined by national standards.
Investigate the design potential to create low-rise, nonresidential buildings of all types that use single-sourced metal building packages.
Assess the inherent efficiencies in design and construction by using an integrated project-delivery process that brings all parties together to work cooperatively.
Specify metal building system packages, and formulate appropriate selections related to specific projects.
Credits:
This course can be self-reported to the AIBC, as per their CE Guidelines.
This course is approved as a Structured Course
This course can be self-reported to the AANB, as per their CE Guidelines
Approved for structured learning
Approved for Core Learning
This course can be self-reported to the NLAA
Course may qualify for Learning Hours with NWTAA
Course eligible for OAA Learning Hours
This course is approved as a core course
This course can be self-reported for Learning Units to the Architectural Institute of British Columbia
This test is no longer available for credit
Low-rise, nonresidential buildings are routinely designed and constructed using structural steel, cold-formed steel and a variety of wall cladding and metal roofing materials. This approach provides inherent economies over heavier and more labor-intensive materials such as concrete or masonry and offers great design flexibility. With all of these benefits, it is easy to see why metal building manufacturing companies have developed and evolved over more than 60 years to provide single-source packages of steel structures, wall enclosures, roof systems, fenestration, trim, and accessories. While we refer to these companies as metal building manufacturers, they actually represent forward-thinking, single-source suppliers. These companies can be engaged in an integrated project-delivery process that has routinely streamlined or fast-tracked project time schedules, concentrated warranty responsibility, and helped meet otherwise challenging construction budgets. In this course, we look at some of the reasons that this packaged metal building approach to design and construction accounts for roughly 40 percent of the low-rise nonresidential buildings each year. We also provide detailed guidance on how to specify a complete package that meets or exceeds everyone's expectations on a project.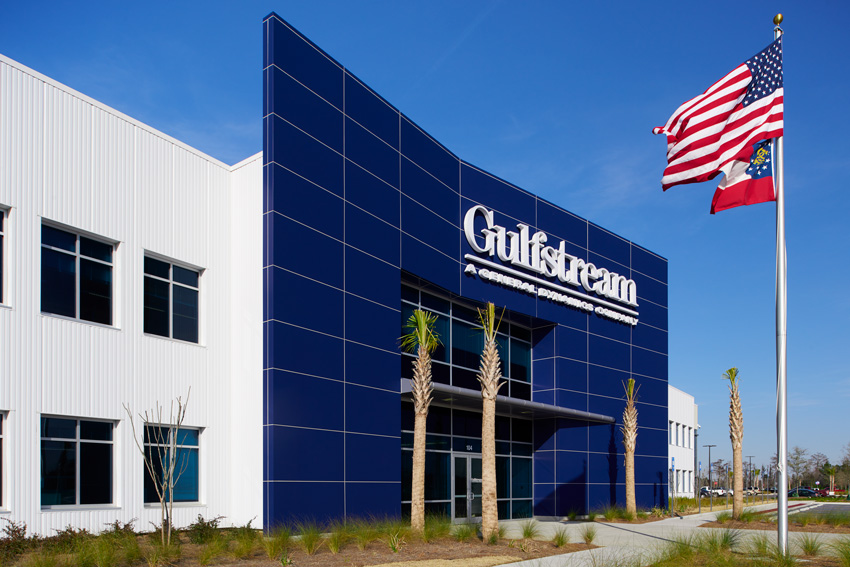 Photo courtesy of the MBMA
Metal buildings have evolved and grown for over 60 years to the point that they now account for roughly 40 percent of all new low-rise, nonresidential construction.
Metal Building Technology
Ever since the late 1800s, steel-framed buildings have emerged as a lighter-weight, more cost-effective, and more versatile means to design and construct buildings than masonry or concrete. During the 1900s, the technology to use steel in buildings expanded beyond cast iron or hot-rolled steel beams and columns to include cold-formed shapes, siding, roofing, and other components. Following World War II, entire building packages began to be provided that were manufactured from steel and other metals and offered the opportunity to streamline the design and construction process. With increasing demand for these types of low-rise, nonresidential buildings, a group of companies that designed, manufactured, and marketed metal buildings came together in 1956 to form the Metal Building Manufacturers Association. More commonly known as the MBMA, this is the trade association that has represented and helped the industry grow over the past 60-plus years. Its activities include education, research, advocacy, and other programs on behalf of the entire metal building industry.
As one of its better known efforts, the MBMA partnered with the International Accreditation Service (IAS) to implement a comprehensive, robust quality-assurance program. Known as IAS AC472: Inspection Programs for Manufacturers of Metal Building Systems, it is the most comprehensive quality-assurance accreditation program of its kind and is designed specifically for manufacturers of metal building systems. It is based on detailed quality-control requirements that must be independently inspected at least annually to maintain accreditation. By setting this high standard of excellence, the industry has been able to demonstrate its competence while gaining the trust of design professionals and building owners.
Video courtesy of the MBMA
Play this short video to see an overview of the modern state of metal building manufacturing.
The notable design and construction attribute that sets metal buildings apart from others is the use of a single-source supplier to provide a full, coordinated building package. This includes both in-house engineering design services and a complete package of building structure and enclosure products needed to create a low-rise nonresidential construction project of virtually any type. The process starts when an architect provides the overall building design and specification requirements for a metal building package that is reviewed by a manufacturer. Based on this information, the needed in-house structural engineering is performed for the metal building products with a corresponding price quote. Once that is approved, then fabrication can take place not only for the structural steel framing system but also for the full building enclosure, including a metal roofing system, metal wall system, and all accessory and trim components needed for a complete installation. Some supporting products and materials, such as insulation, glazing, doors, and accessories, may also be provided to round out the package. Once fabricated to meet the design, then the full building package is trucked to the project site. The on-site erection and installation of the entire structural and building enclosure package can then be performed by a local contractor, or preferably, by a certified and trained contractor/installer.
After completion, single-sourced metal buildings need not look any different than or be otherwise distinguishable from buildings that rely on multiple subcontractors and suppliers. That is because metal buildings are constructed to meet the drawings and specifications just like any other nonresidential building. Also, there is no limit on the size, shape, configuration, or finishes used in designing and constructing a metal building. Many are finished with metal wall panels, but many others are finished with other exterior building materials, such as tilt-wall, CMU, brick, wood, stucco, or EIFS. Virtually any look or design approach can be accommodated. Accordingly, some of the most common building types to take advantage of metal building systems include aviation facilities, government buildings, health care, recreational buildings, open structures, restaurants, retail stores, auto dealerships, K–12 schools, higher-education buildings, offices, places of worship, manufacturing plants, and warehouses. The reality is that virtually any low-rise building type that has a need or interest in a faster, more cost-effective delivery process than using multiple suppliers and installers is an excellent candidate for a metal building system.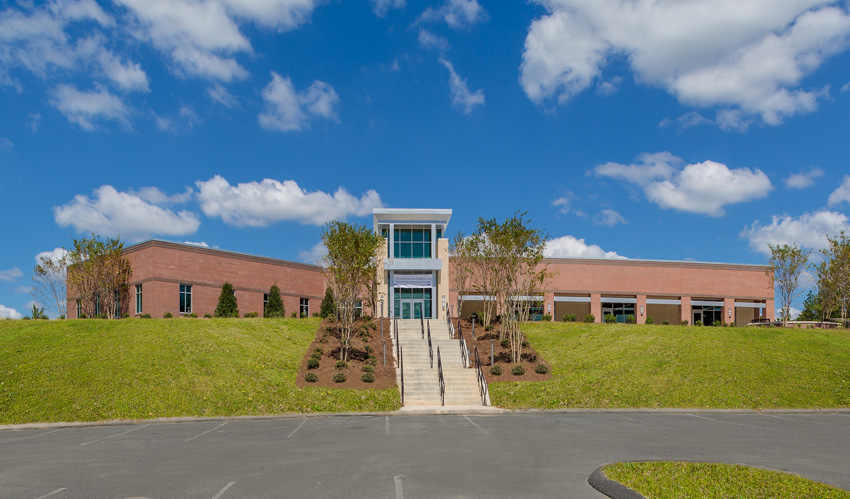 Photo courtesy of the MBMA
Metal buildings have virtually unlimited design possibilities for size, shape, style, exterior appearance, and interior finishes. Shown here is the Aiken Technical College Center for Energy and Advanced Manufacturing in Aiken, South Carolina.
Originally published in July 2018
Notice