Moisture Durability, Roofing and Green Standards
A review of changes in codes, examples of roof and vertical assembly integrations, and tools to assess potential moisture challenges
Sponsored by GAF
Learning Objectives:
Apply recent changes in energy codes to building enclosure roof and wall assemblies for improved energy efficiency.
Evaluate effectiveness in existing green standards for a project's long-term moisture durability regarding the scope and impact to the building enclosure.
Identify how to utilize and supplement various green standards across the various project phases, including design and material selection, construction-related activities, field performance testing, and Building Enclosure Commissioning (BECx).
Apply examples of best practices and tools to assist in designing energy-efficient and durable roofing and building enclosures.
Credits:
This test is no longer available for credit
All photos courtesy of GAF
The requirements in green standards alone, such as LEED, Green Globes and IgCC may lack comprehensive measures to address resiliency related to the long-term performance of the building enclosure. We will review changes in codes, examples of roof and vertical assembly integrations, and tools to assess potential moisture challenges to enable energy-efficient and durable enclosure assemblies.
Part 1—Context
Recent changes in building model energy codes include envelope criteria that minimize building enclosure thermal loads and, in turn, reduce a building's energy consumption. These changes require modifications in traditional building enclosure designs to meet evolving energy code requirements. Unfortunately, some energy-efficient designs, while code compliant, may adversely impact a building's durability.
The minimum requirements in green standards alone, such as LEED, Green Globes, and IgCC may lack comprehensive measures to ensure long-term durability of the enclosure assemblies. Optional and required credits included in green standards are beginning to address moisture durability and, in this article, are compared regarding the scope and impact of the building enclosure, across the project phases:
Material Selection
Design & Procurement
Construction Activities
Performance Testing
Operation & Maintenance
Enclosure Commissioning
This article reviews various aspects among the green standards including gaps and similarities in the rating systems, and strategies to utilize the best parts of each rating system to improve project performance related to moisture durability. Detailed roof system examples will also be provided, demonstrating how these measures can enable energy-efficient AND durable enclosure assemblies.
GREENBUILDING
There can be a perception in the market that a "green building" is a better building, and that the risks associated with "building differently" are inherently covered by the green certifications driving the industry forward from a sustainability standpoint. Both better buildings and risk mitigation can be accomplished through building green, and this article will discuss some of the key principles to accomplish this for building enclosures and roof assemblies.
Moisture durability of enclosure systems focuses on the interaction of the materials, assemblies, and their design configurations in the building. The goals of managing moisture durability are to establish performance expectations, allow enclosures to perform as intended as well as continue to perform through the project lifecycle, and be serviced or maintained in a way that minimizes risk of damage to the enclosure and performance of other critical building systems. This discussion focuses on the moisture durability aspects of buildings and how they relate to energy performance and lifecycle expectations. While other aspects of resilience are also important, moisture durability targets risks that are not necessarily related to climate change, yet are related to the design of enclosure and roof assemblies directly.
MOISTURE DURABILITY IN CONTEXT
The American Institute of Architects (AIA) defines resilience2 as "mitigating risk for hazards, shocks, and stresses and adapting to changing conditions." Resilience goes beyond the minimum code requirements to address issues that influence long-term performance. The "hazards, shocks and stressors" can come from external sources as well as from the design decisions of the built environment. Some external sources can be extreme events such as tornadoes and wildfires, and some are common and persistent adverse events from design decisions, resulting in moisture risks in the building enclosure. This perspective of moisture durability as a risk fits within many existing terms and goals that stem from Sustainability, Resilience, Adaptability and Mitigation initiatives; moisture durability fits within these goals and is not separate from them, as demonstrated in Figure 1.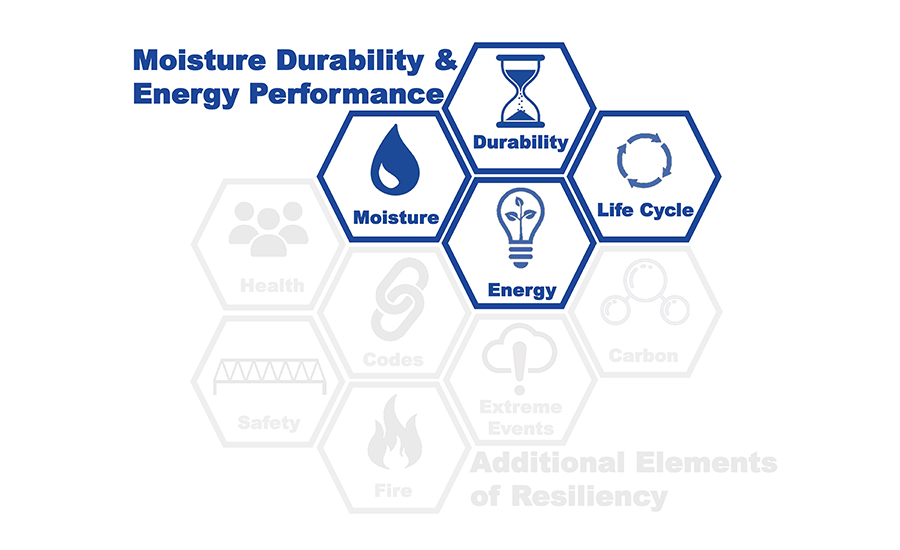 Figure 1. Moisture durability and energy efficiency are part of resilient design.
Originally published in Building Enclosure
Originally published in April 2021
Notice