AEC BuildTech Conference & Expo
DATE
April 30, 2019 - May 2, 2019
TIME
8:00AM - 4:00PM CST
LOCATION
Donald E. Stephens Convention Center
5555 N. River Road
Rosemont, IL 60018 (map)
Join Us for the Inaugural AEC BuildTech Conference & Expo!
The AEC BuildTech Conference & Expo is a unique new event spotlighting the latest design & building processes, products and emerging technologies. This interactive three-day conference & expo is designed to inform and inspire today's entire building team — innovative and influential architects, engineers, contractors, facility managers, owners and more. Educational sessions will include five separate tracks focused on plumbing, HVAC/mechanical systems, flooring, building envelope and roofing. As an attendee you will walk away from this event with the connections and knowledge to leverage tomorrow's building processes and construction technologies.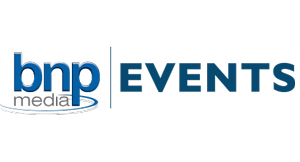 BNP Media Events produces national and international business meetings, conferences, trade shows, workshops, webinars, and industry events with one goal in mind: to help professionals succeed in business. Through live and virtual platforms, BNP Media Events provides the opportunity to connect peers, meet solution providers and learn about topics relevant to their industry.