Aluminum vs. Wood Window and Door Systems in Contemporary Home Design
A comprehensive look into the perspectives, perceptions and realities
Sponsored by Western Window Systems
Learning Objectives:
Discuss the modern trends in windows, specifically design choices in custom and luxury homes.
List the benefits and drawbacks of specifying wood and aluminum framed windows and doors in custom projects.
Explain how manufacturers have addressed the energy efficiency barriers to specifying aluminum framed windows and doors.
Describe how aluminum framed windows and doors can satisfy the design needs for architects and clients when trying to achieve a contemporary look.
Credits:
According to the American Architectural Manufacturers Association (AAMA), vinyl makes up 70 per- cent of the U.S. window market, with about 15 percent of the market comprised of wood and the rest other materials such as aluminum. It's easy to understand why vinyl is so popular, it is inexpensive, low-maintenance, and for production home builders an easy sell and quick install. Wood remains a "go to" choice when the budget allows, in large part because it has reasonable thermal performance and, well, it's just what people are used to. But wood can be problematic, especially when it comes to maintenance and areas where extreme wind events are common. Which brings us to aluminum. Lately the trend towards sleek contemporary designs has encouraged architects and designers to reevaluate the traditional choices. The versatility of aluminum along with some new thermal break technologies have resulted in a changing design landscape.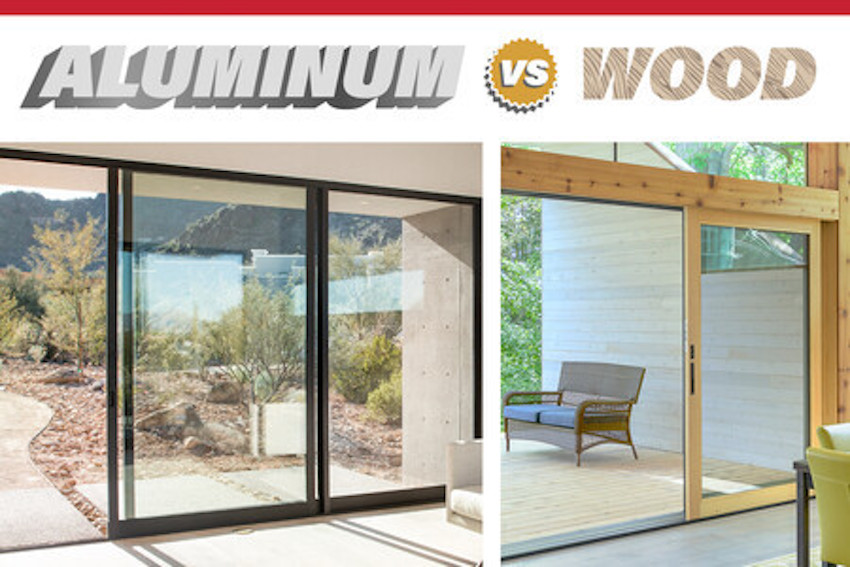 Photo courtesy of Western Window Systems
| | |
| --- | --- |
| | Dale DeHaan, Architectural Consultant is a 10-year veteran of the construction industry. Before joining Western Window Systems in 2018, he was head of marketing and sales at Indiana-based Kaper's Building Materials. A native of Wheatfield, Indiana, Dale is involved in his church and the Chris Kyle Foundation, benefiting veterans. In his free time, he enjoys lifting weights, running, and biking. He also dabbles in real estate as the owner of rental properties and enjoys attending rock and country concerts. |