Rainscreen with Benefits: Mitigate Water Intrusion
Sponsored by VaproShield
Learning Objectives:
Define vented rainscreen design and its historical development.
Identify the benefits and components of vented, vapor-open WRB/AB wall assemblies.
Recognize the benefits of highly vapor-permeable WRB membranes and compare the differences between vapor-tight WRB membranes.
Describe the design details for a vented rainscreen system.
Credits:
This test is no longer available for credit
Studies show that a vented rainscreen assembly has the ability to:
Effectively drain water that has entered the behind the cladding
Reduce the wet time of absorptive claddings
Increase drying of the interstitial wall assembly
Mitigate reverse vapor drive for highly permeable water-resistant barrier/air barrier (WRB/AB) systems
This course investigates current knowledge of vapor-open (permeable) WRB/AB and vented rainscreen cladding wall assemblies and their ability to mitigate water intrusion, thereby reducing long-term exposure and enhancing the drying capacity of the building assembly providing a healthy and extended life of the building.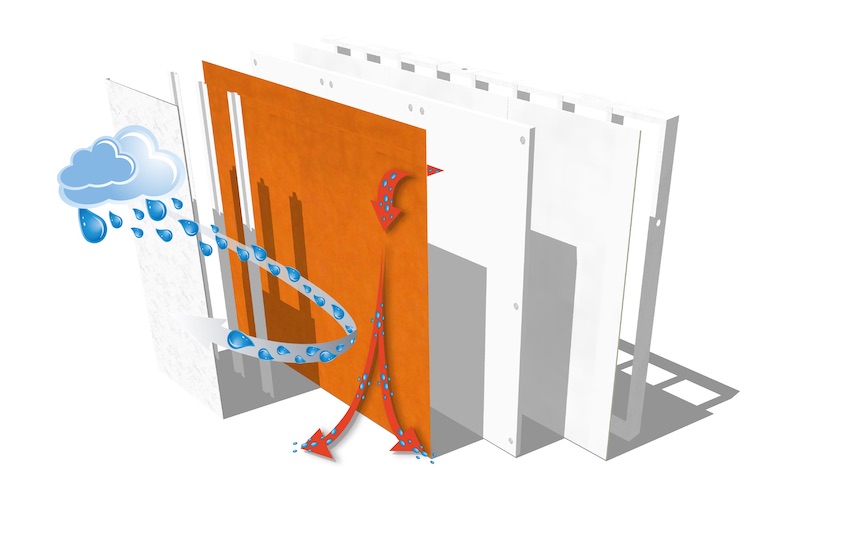 Image courtesy of VaproShield
| | |
| --- | --- |
| | Scott Wood is a Senior Building Scientist at VaproShield and is responsible for product QA/QC on manufactured materials and investigation/testing of properties for new product development. He provides technical support for the company's representatives, client inquiries and assists in development—updating product literature and creating VaproShield's AIA presentations. Scott's extensive background has supported the excellent presentations he has provided domestically and internationally. |
| | |
| --- | --- |
| | VaproShield's Permeable Membrane Systems offer: energy saving air barriers, excellent permeability: 50-75 perms, zero VOCs, no primers, non-asphaltic. They meet or exceed the most rigorous industry standards and code requirements and either self-adhere or mechanically attach. |
Originally published in June 2020
Notice