Low-Slope Commercial Roofing
Roof Cover Boards Provide Outstanding Performance
This course is no longer active
Advertorial course provided by USG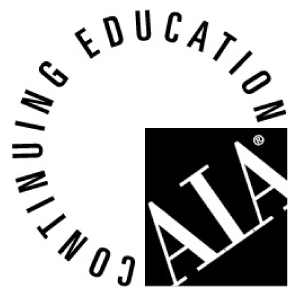 Continuing Education
Learning Objectives - After this course, you should be able to:
Understand how cover boards enhance the performance of commercial roofing systems and assemblies
Identify several distinct cover board product types and their installation advantages
Evaluate important criteria when specifying cover boards for different environmental conditions
Credits:
Cover boards have been a standard component within roof assemblies for more than 20 years, and were developed to enhance the performance of virtually every type of roof system. The use of this relatively thin component, which is typically placed between the roof insulation and the roof membrane, enhances fire resistance, increases wind uplift performance and provides greatly improved resistance to hail and foot traffic.
The evolution of the cover board began with the inception of fluted steel decks as a roofing substrate. Early roof deck types − including wood, concrete and gypsum − are flat, providing a bonding or nailing substrate for the first layer of roofing. The base sheet, as it is called, can be nailed or adhered to the flat surface to form the first layer of the roof assembly. By contrast, a profiled steel deck is formed in a variety of configurations, with varying modules of voids or valleys, called flutes. Deck modules1 range from 2-1/2 to 6 inches across, providing a regular pattern for attachment.
In order to attach a roof assembly on the profiled deck, some type of flat board is needed to create a bonding surface. Years ago, such boards were formed from cork. The cork boards were bonded to the top flanges of the steel deck with asphalt, over which the roof assembly could be applied. The cork provided a solid walking surface, a good bonding substrate, some thermal insulation value and could be cut to slope for drainage purposes.
Later, other cover board materials entered the market. These materials were lighter and more fire resistant, and included expanded perlite, wood fiber board, exterior-grade gypsum and fiberglass insulation.
With the introduction of foamed plastic insulation, cover boards took on a dual role − providing a fire barrier between the steel deck and the plastic insulation and serving as a suitable bonding layer above the insulation. Foamed insulations, such as urethane, extruded polystyrene and polyisocyanurate, fast became the insulation of choice due to their light weight, fairly good dimensional stability and ease of forming into a tapered material. Both foamed insulation and cover board materials were used in combination to form a slope.
Originally published in Architectural Record.
Notice