The Office of the Future: Energy Efficiency Opportunities during the Tenant Fit-Out Process
This course is no longer active
Sponsored by The Greater Philadelphia Innovation Cluster for Energy-Efficient Buildings, a U.S. Department of Energy Innovation Hub.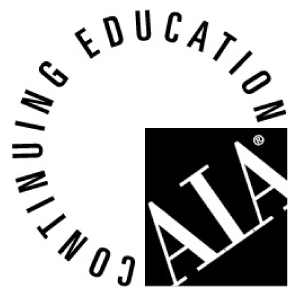 Continuing Education
Learning Objectives - After this course, you should be able to:
%IDescribe the market receptiveness to energy efficient tenant fit-outs
%IDiscuss leasing guidelines for energy efficient office spaces
%IExplain the effectiveness of integrating energy efficient strategies and policies in office space
%IDiscuss how to communicate energy efficient information to commercial office tenants
Credits:
Offices are the largest market segment in the commercial buildings sector, making up 17% of total floor space and 19% of primary energy consumption. 31% of this space non-owner-occupied (i.e. leased) and tenants in these facilities are typically among those least able to reap energy efficiency benefits. This course presents findings from a workshop that describes new opportunities for architects to expand into this market by helping office building tenants improve the energy efficiency of their leased space. %PThree national experts discuss results from a multi-year research program – titled the "Office of the Future" project and sponsored by utilities from across the country - that has developed and demonstrated innovative approaches to "designing in" energy savings during the tenant "fit out" process. The course reviews the programmatic and policy underpinnings of the program as a whole, discusses the role of utilities in bringing the program to fruition, and provides detailed technical information, together with case study examples, of effective energy efficient fit-out strategies.

The Greater Philadelphia Innovation Cluster (GPIC) for Energy-Efficient Buildings, a U.S. DOE Energy Innovation Hub led by Penn State University. Located at The Navy Yard in Philadelphia, the goals of the GPIC are to improve energy efficiency and operability and reduce carbon emissions of new and existing buildings, and to stimulate private investment and quality job creation in the Greater Philadelphia region, the larger Mid Atlantic region, and beyond. The GPIC will focus on full spectrum retrofit of existing average size commercial and multi-family residential buildings.
Notice