Carpet for Schools: A Sustainable Solution that Enhances Learning and Health
Documented benefits of specifying carpet in schools include an enhanced learning environment, improved air quality and lower life cycle costs.
This course is no longer active
Sponsored by the Carpet and Rug Institute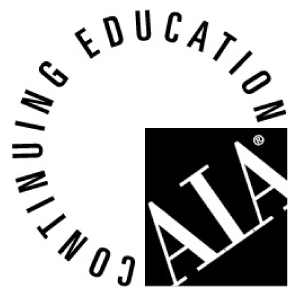 Continuing Education
Learning Objectives - After this course, you should be able to:
Identify the benefits of installing carpet in schools that relate to health, learning, safety and sustainability.
Identify sustainability standards and ratings for carpet performance.
Explain how carpet improves air quality and helps reduce asthma and allergies.
Discuss methods for increasing the life cycle and sustainability of carpet in schools.
Credits:
From kindergartners to postgraduate students, a pleasing school environment is a plus that can add up to superior performance. Over the past several decades, school design has been widely recognized as a factor in creating a good learning environment that strongly affects student achievement, social development and attendance, as well as teacher retention and satisfaction. In a 2001 study by the Atlanta-based research firm, Beth Schapiro & Associates, more than 92 percent of teachers surveyed believe general classroom design has a strong impact on students' learning and achievement. In the same study, teachers identified the top five design elements that promote the best learning environment: comfort, safety, lighting, temperature control and good acoustics.
Carpet helps achieve several of these design goals, and is a factor in the creation of welcoming, friendly and less institutional classrooms that can contribute to a better educational environment for students, teachers and school personnel. In fact, more than 70 percent of teachers surveyed in the Schapiro study prefer carpet on their classroom floor.
This article will cover the sustainability, safety and health issues related to carpeting in schools, as well as guidelines to selecting the right carpet and keeping it a sustainable choice for the life of the product. The proper way to clean and maintain carpets will be explored, as well.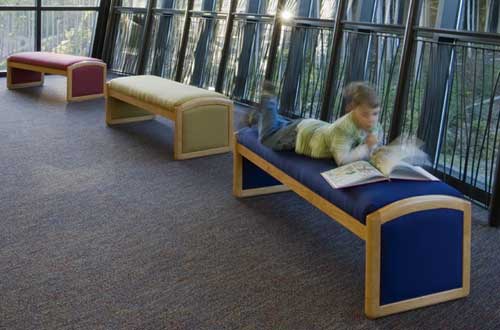 Photo courtesy of the Carpet and Rug Institute
Originally published in Schools of the 21st Century
Notice