Unlocking the Puzzle of Building Envelope Continuity
The Art of Vertical and Horizontal Waterproofing
Webinar On-Demand
Sponsored by SOPREMA
Learning Objectives:
Put the science behind positive side waterproofing to use in effective planning.
Reinforce available technologies for above and below grade applications of waterproofing as well as performance based wall systems.
Understand the science behind performance based wall systems.
Provide continuity between wall and waterproofing systems through proper product selection and detailing.
Credits:
Today's buildings continue to push the envelope on architectural design, energy efficiency, construction timelines and cost reductions forcing building materials and application techniques to evolve. The evolution of products and applications to waterproof the entire building envelope (vertical and horizontal) throughout the variety of construction materials has created a blend between established and newly developed waterproofing technologies. These blended technologies have the single purpose to integrate and create a continuous system that performs harmoniously and protects the building from moisture. This presentation helps identify the challenges and opportunities to build an integrated waterproofing system addressing all six sides of the building envelope. While each type of installation will be reviewed separately, the platform will be set for successful integration at all of the transitions and changes within the building by the proper identification and specification of compatible products and materials.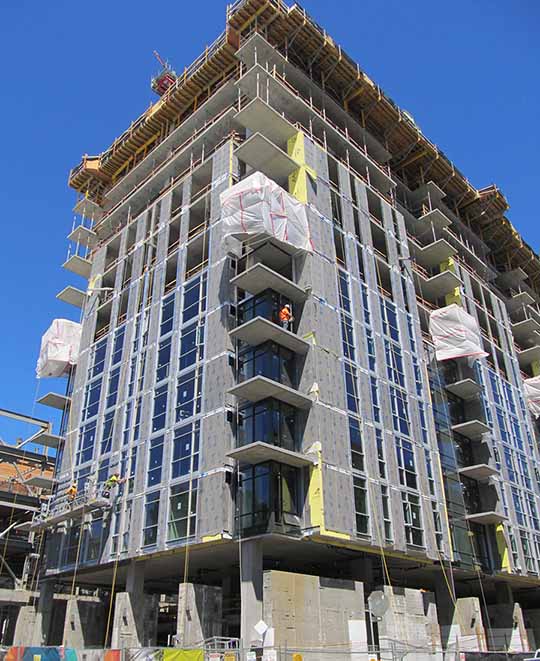 | | |
| --- | --- |
| | Thomas Bauer is responsible for supporting products designed to protect walls and foundations from unwanted air and moisture infiltration. He acts as a resource for SOPREMA's customers in the building envelope space and is tasked with expanding SOPREMA's position in the waterproofing and wall systems market. Bauer has spent 12 years working within the waterproofing bitumen industry, eight of which have been spent in product management. Bauer has spent 12 years working within the roofing and waterproofing industry, eight years working in environmental manufacturing development. He holds a bachelor's degree in biology from the University of Mount Union. Bauer can be reached at tbauer@soprema.us. |
| | |
| --- | --- |
| | SOPREMA offers a comprehensive line of roofing, waterproofing, wall protection and civil engineering solutions combining superior products and systems with decades of proven performance. Our solutions include industry leading SBS-modified bitumen membranes, polymeric PMMA/PMA liquid applied membranes and synthetic single ply PVC membranes. www.soprema.us |
Notice