The Impact of Permeance on Condensation in Exterior Wall Assemblies
Sponsored by SOPREMA
Learning Objectives:
Discuss how vapor permeance is measured using standard test method ASTM E96 and why results obtained from procedure A may not be compared to results obtained from procedure B.
Explain why a highly permeable water-resistive barrier/air barrier is not as effective in a wall assembly if the vapor diffusion is restricted by other materials of the assembly.
Understand that for wall assemblies insulated in the stud space only, using water-resistive barriers/air barriers with vapor permeances lower than 5 Perm or higher than 20 Perm increase the risk of condensation and mold growth.
Describe how for split-insulated wall assemblies, the vapor permeance of the water-resistive barrier/air barrier has little or no impact on the hygrothermal performance of the assembly.
Credits:
As an IACET Accredited Provider, BNP Media offers IACET CEUs for its learning events that comply with the ANSI/IACET Continuing Education and Training Standard.
This test is no longer available for credit
This presentation discusses the impact of permeance on condensation in exterior wall assemblies, highlighting the ASTM E96 standard and permeance testing. The presentation also explores the influence of permeance on drying via hygrothermal modeling.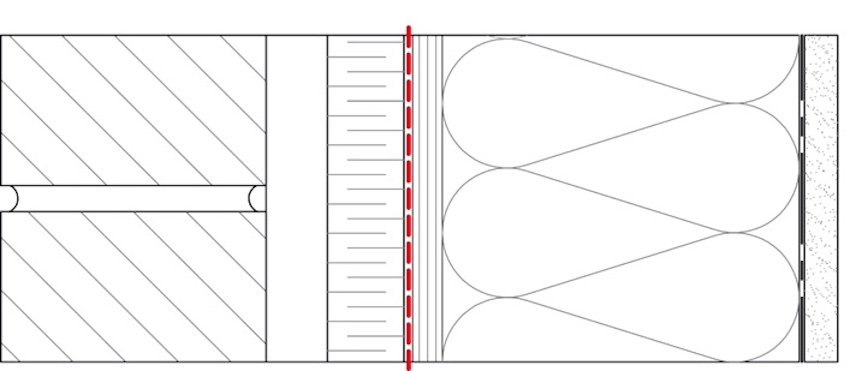 | | |
| --- | --- |
| | Jean-François Côté holds a Bachelor's degree in Chemistry from Université de Sherbrooke and a Ph.D. in Materials Science from INRS-Université du Québec obtained in 1998. He joined SOPREMA in 1999 as a research chemist where he worked on the development of adhesives and sealants used in roofing and civil engineering. In his current role, he represents SOPREMA on technical committees of industry associations (ARMA, PIMA, CIMAC) and is actively engaged in various North American standards development organizations (CSA, ASTM, ULC). He is a registered chemist in the province of Québec (OCQ), is vice-chair of the ASTM D08 Committee on "Roofing and Waterproofing," and is chair of the CSA A123 technical committee on Roofing Materials. |
| | |
| --- | --- |
| | SOPREMA offers a comprehensive line of commercial roofing, waterproofing, wall protection and civil engineering solutions combining superior products and systems with decades of proven performance. Our solutions include industry leading SBS-modified bitumen membranes, polymeric PMMA/PMA liquid applied membranes and synthetic single ply PVC membranes. |
Originally published in May 2021
Notice