Commercial Vapor Retarders: Challenges & Solutions
Review of requirements and the challenges related to exposures and the built environment
Webinar On-Demand
Sponsored by SOPREMA
Learning Objectives:
Review fundamental requirements for U.S. commercial roof air barriers and roof vapor retarders.
Review U.S. building code and industry standards for commercial roofing vapor retarders.
Identify and recognize commercial roofing industry challenges.
Evaluate commercial roofing vapor retarder solutions and options.
Credits:
This test is no longer available for credit
This presentation focuses on commercial roofing vapor retarders, and covers the fundamental requirements for materials that serve as commercial roofing vapor retarders as well as air barriers and water-resistive barriers. This review includes U.S. building code requirements of these materials. The presentation examines industry challenges and solutions related to construction, exposures and the built environment.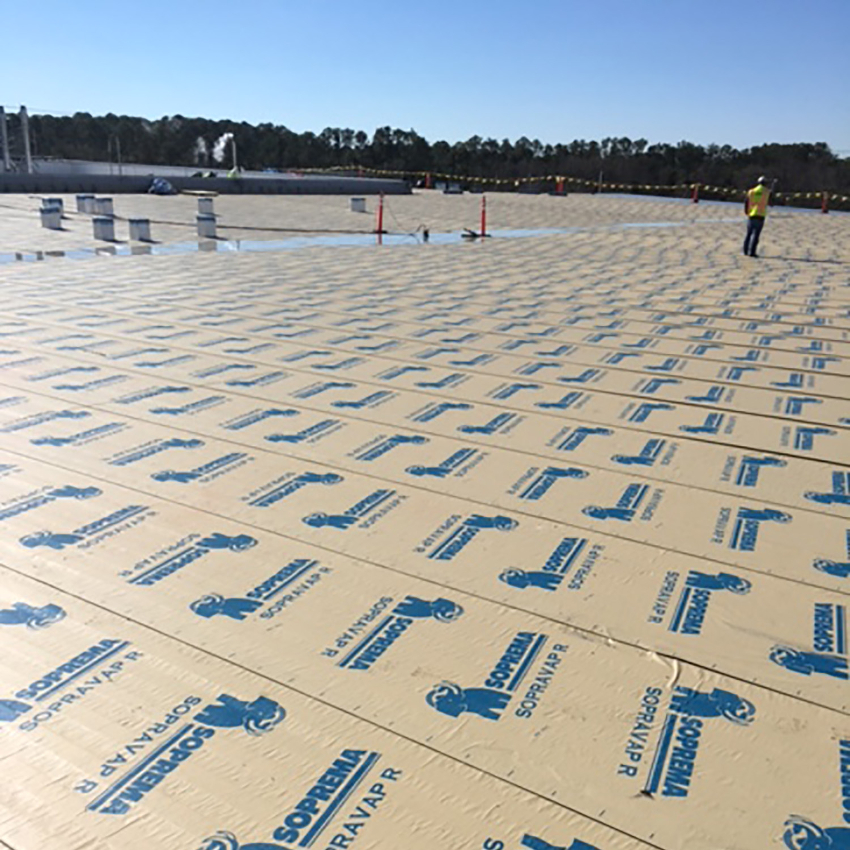 | | |
| --- | --- |
| | Darren Perry, RRC, PE, is Technical Support Manager with SOPREMA, world leader in commercial roofing, waterproofing and building envelope products. He has a degree in mechanical engineering, is a licensed fire protection engineer and is a registered roof consultant. Darren's responsibilities include management of technical support, codes and approvals programs, and the warranty department for SOPREMA US. His experience includes seven years with SOPREMA, 10 years as Vice President of REI Engineers, and 12 years with FM Engineering Association/FM Global. |
| | Jeremiah Price, District Sales Manager for SOPREMA, has more than 10 years of experience serving the commercial roofing industry. His experience within the roofing industry makes him a valuable resource for contractors, building owners and the design community to assist them in delivering high-performing roofing and waterproofing solutions. Jeremiah is a member of Construction Specifications Institute, RCI, Carolinas Roofing and Sheet Metal Contractors Association and Waterproofing Contractors Association. For more information about SOPREMA, visit www.soprema.us. If you would like to speak with a SOPREMA expert, please contact Sara Jonas, sjonas@soprema.us. |
| | |
| --- | --- |
| | SOPREMA offers a comprehensive line of commercial roofing, waterproofing, wall protection and civil engineering solutions combining superior products and systems with decades of proven performance. Their solutions include industry leading SBS-modified bitumen membranes, polymeric PMMA/PMA liquid applied membranes and synthetic single-ply PVC membranes. For applications as diverse as roofing, below-grade waterproofing, plaza deck and balcony waterproofing, air and vapor barriers and bridge and parking structures, SOPREMA has the solution. SOPREMA's relentless pursuit of technological advancement, sustainability and product quality has been known and respected around the world for over 100 years. www.soprema.us |
Notice