Understanding Sustainable Insulation and LEED v4
Sponsored by Owens Corning
Learning Objectives:
Identify the positive impact of types of insulation used in the green building case studies and demonstrate how LEED requirements are changing to place greater emphasis on materials and health.
Examine the health-related concerns for occupants and how to leverage sustainable building techniques through the commercial built environment, indoor air quality, and water.
Describe how insulation products can aid in energy-efficient buildings and ultimately contribute points to LEED v4.
Explain credit achievement for and how insulation types may contribute to the Building Life-Cycle Impact Reduction credits, the Building Disclosure and Optimization credits, the Low-Emitting Materials credits, and the Acoustic Performance credits for LEED v4.
Credits:
The green building market is set to experience a 13 percent growth rate through 2020.1 In fact, the global average of those expecting to design more than 60 percent of their projects sustainably by 2018 more than doubles the 2015 levels from 18 percent to 37 percent.2 And, design firms tell us that nearly ⅔ of their projects were green by 2015 and green renovations were undertaken by half of all firms worldwide. The global spread of sustainability is on fire.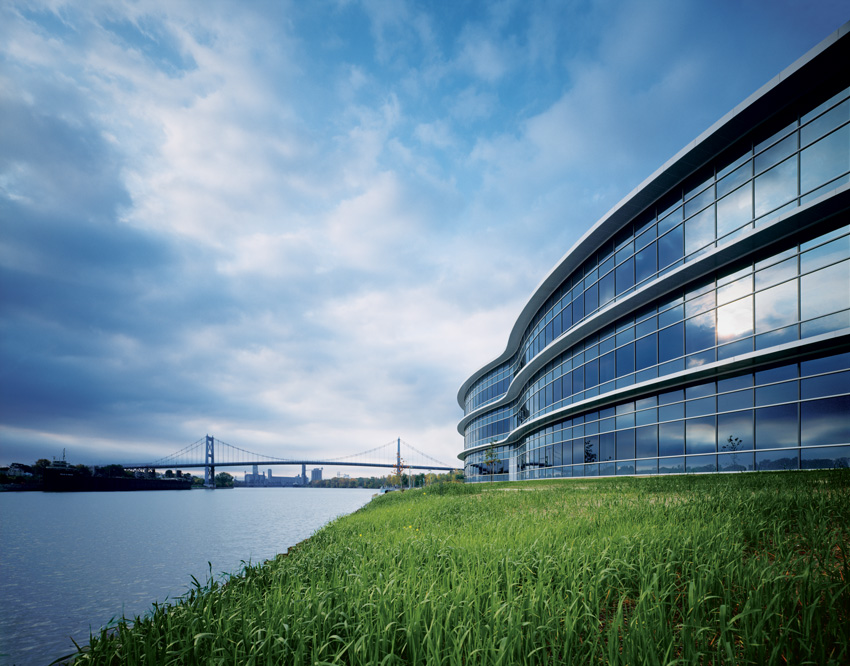 All images courtesy of Owens Corning®
Strong growth is attributed in part to the rising awareness of global warming and climate change issues and the knowledge that green building techniques lead to a lower level of greenhouse gas emissions.
Other drivers of growth include multiple government policies supporting green building construction, growing awareness of energy efficiency, and the cost-effectiveness of green buildings.
Health-related concerns are also driving product selection, especially regarding indoor air quality and chemical content. Although energy efficiency is king in the commercial built environment, indoor air quality and water are gunning for the crown. Among B2B decision makers for product selection, the number-two criteria (after energy efficiency) was: "product contains no chemicals of concern."3
LEED 2009 vs. LEED V4: What's New in Sustainable Design, Construction, and Operations
Building materials impact both architectural performance and the human experience. The definition of sustainable design, construction, and operations is using practices that significantly reduce or eliminate the negative impacts of a building on its occupants and the environment.
One way to achieve sustainable design is through LEED certification. LEED has evolved since 1998 as a guide and measure for incorporating green building technologies. The pilot version, LEED New Construction (NC) v1.0, led to LEED NC v2.0, then LEED NCv2.2 in 2005 and LEED 2009 (aka LEED v3) in 2009. LEED v4 was introduced in November 2013 and as of October 31, 2016 was the only version of LEED under which new projects could register.
There were quite a few changes made to the New Construction (NC) category within the Building Design and Construction (BD+C) Rating System from LEED 2009 to LEED v4. A new credit, Integrated Process, encourages teams to plan and work together before a project starts in order to perform an early analysis of the interrelationship of systems. The Site Assessment credit is also new and awards one point for projects that assess the site's condition before design for features such as topography, hydrology, climate, vegetation, soils, human use, and human health effects.
Sustainable Sites (SS)
LEED v4's Sustainable Sites (SS) credit category is similar to version 2009 and still contains credits for Construction Activity Pollution Prevention, Heat Island Reduction, Light Pollution Reduction, Protect or Restore Habitat, and Open Space. But some credits such as Bicycle Facilities, Access to Quality Transit, and Green Vehicles have been moved to the new Location and Transportation (LT) credit category. Location and Transportation now comprises 16 percent of credits, while Sustainable Sites is 10 percent.
Prior Stormwater Management credits are now referred to as Rainwater Management and are under the Sustainable Sites category. Options for credits are 1) percentile of rainfall events and 2) natural land cover conditions. For percentile of rainfall events, the project must manage the runoff on the site for a certain "percentile of regional or local rainfall events." For the natural land cover conditions option, the project must "manage on-site the annual increase in runoff volume from the natural land cover condition to the post developed condition."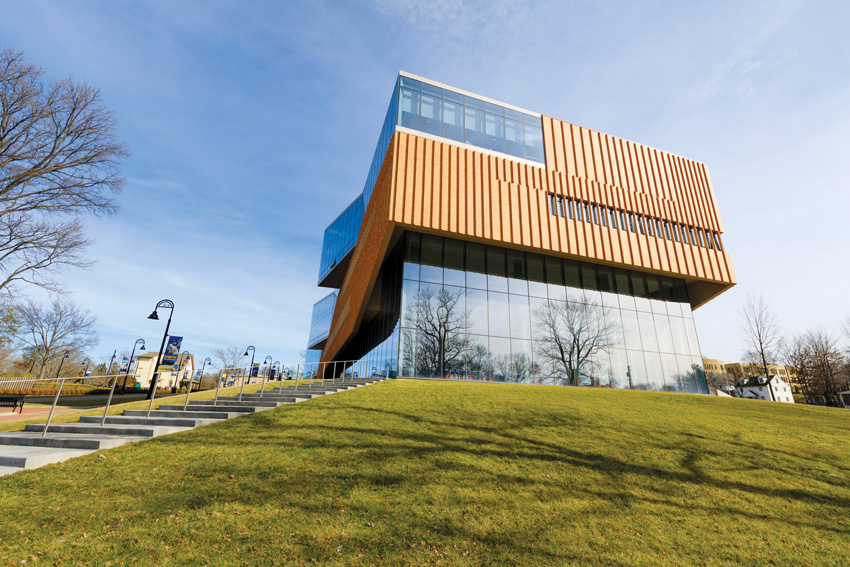 Location and Transporation (LT)
The new Location and Transportation credit category addresses sustainable communities and land use. Some notable new features in this category include points for projects that build on LEED for Neighborhood Development certified sites, as well as a credit for "high-priority sites." New projects can earn points for building in historic districts, on brownfield remediation sites, or on a site with "priority designation," such as one that is on an EPA National Priorities List or one that is sited as a Federal Empowerment Zone.
Energy and Atmosphere (EA)
The Energy and Atmosphere credit category is similar in structure to LEED 2009, as it still addresses commissioning, refrigerant management, minimum and optimized energy performance, green power, and renewable energy, but Energy and Atmosphere now requires building-energy metering in a new prerequisite. The building must install a meter (or submeters) that track the total building energy consumption at least monthly, and the project must commit to providing that data to USGBC for at least five years. A project can also earn an additional point for more rigorous metering and tracking of its energy usage. This is consistent with USGBC's increased emphasis on building performance rather than just design.
Water Efficiency (WE)
There are some significant changes to the Water Efficiency category; the credits are now Indoor Water Use Reduction and Outdoor Water Use Reduction. The indoor water use prerequisite and credit are similar to the Water Use Reduction credit from LEED 2009, but the Outdoor Water Use Reduction is now required as a prerequisite. Water metering is perhaps the most significant update to this credit category, as building-level water metering is now required as a prerequisite. Projects can meet the requirement by installing water meters for a selection of various water subsystems, such as irrigation, domestic hot water, and indoor plumbing fixtures. Projects can earn an additional point for installing more water meters on more types of subsystems.
Materials and Resources (MR) and Indoor Environmental Quality (EQ)
Materials and Resources (MR) now takes a more holistic view, integrating human health into the equation rather than only considering the materials used on a project. Similarly, the Indoor Environmental Quality (EQ) credit now has more low-VOC requirements, and acoustics has been added as an area where projects can gain points. Both are vital to the health of building occupants.
As you can see, LEED v4 has kept some prerequisites and credits virtually the same but has made some significant changes to nearly every major credit category. Many of these additions, such as the water and energy metering requirements, focus on the certified building's continued performance rather than just the design. LEED v4 has also made site selection and consideration an important part of the LEED decision-making process and provides extra incentive for integrated project design. As mentioned, new projects were not eligible for LEED 2009 registration as of November 1, 2016, but there are projects in progress registered before this date.
Let's delve deeper into these last two credit areas: Materials and Resources and Environmental Quality.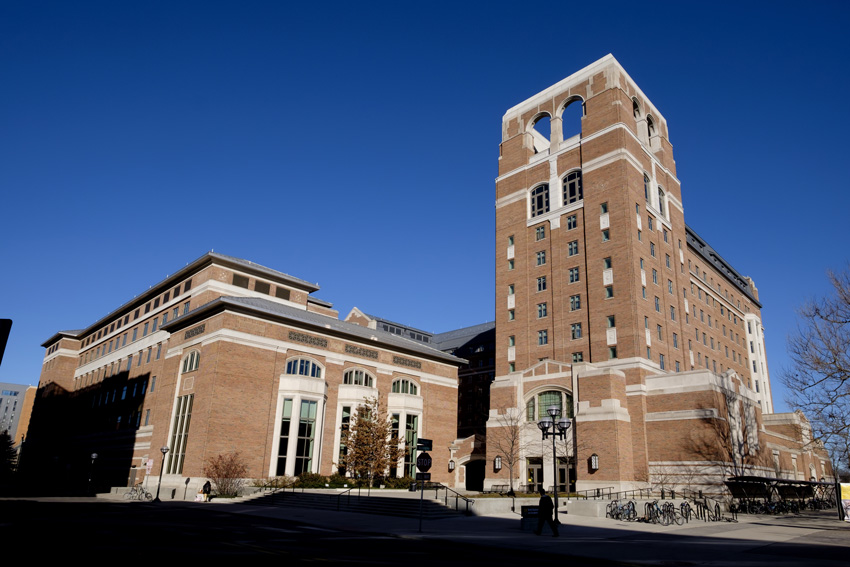 Originally published in Architectural Record
Notice