The Benefits of Mineral Wool as a Continuous Insulation Solution
Sponsored by Owens Corning
Learning Objectives:
Identify the advantages and implications of using continuous insulation (CI) in energy-efficient exterior wall design and construction.
Discuss key building and energy code requirements related to the use of CI.
Cover the raw materials used to manufacture mineral wool CI as well as its manufacturing process.
Discuss the many benefits of mineral wool CI in sustainable, exterior wall assemblies.
Credits:
Insulation can help increase overall energy efficiency, minimize the spread of fire, manage risks associated with moisture and mold, and improve occupant comfort. When designing exterior wall assemblies, the type and placement of insulation is critical. To address thermal performance, wall systems almost always feature insulation batts—friction fit between framing members. Depending on climate zone and construction type, though, insulation batts alone may not provide enough thermal resistivity. Continuous insulation is increasingly used in conjunction with insulation batts to optimize thermal performance.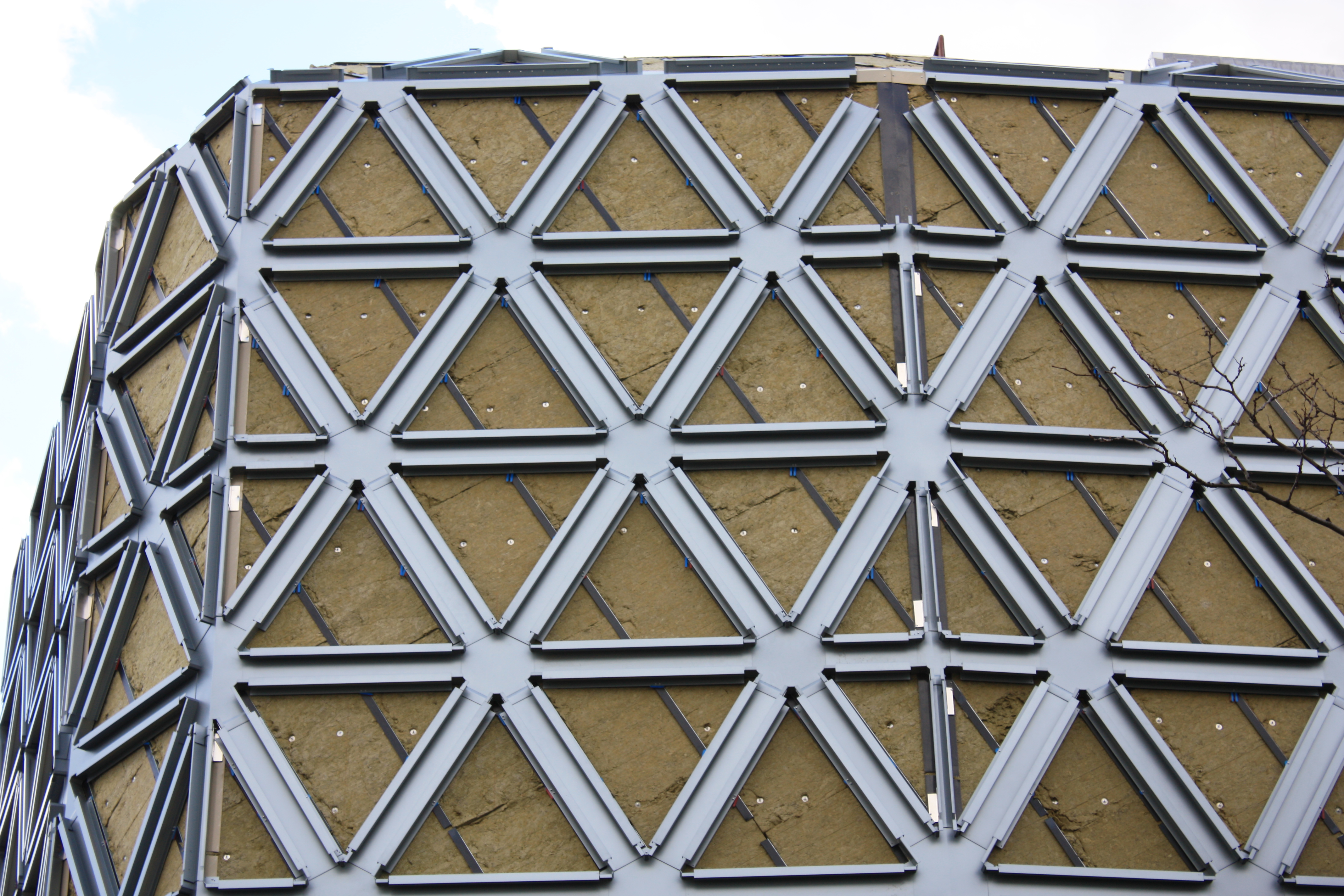 Photo courtesy of Owens Corning
| | |
| --- | --- |
| | Lee Tedesco is currently the Commercial Building Systems Leader for Owens Corning. He is responsible for developing and executing commercial building systems development strategy and product introductions for their commercial insulation businesses. Lee has over 20 years of experience in building materials with experience in product portfolio management, product testing, building code compliance, competitive positioning, and go-to-market strategy and implementation. He has published numerous technical articles and is an active member of ASCE, ASTM, NAIMA and RAiNA. |
| | |
| --- | --- |
| | Owens Corning is a global building and industrial materials leader. The company's three integrated businesses are dedicated to the manufacture and advancement of a broad range of insulation, roofing and fiberglass composite materials. Leveraging the talents of 19,000 employees in 33 countries, Owens Corning provides innovative products and sustainable solutions that address energy efficiency, product safety, renewable energy, durable infrastructure, and labor productivity. These solutions provide a material difference to the company's customers and make the world a better place. Based in Toledo, Ohio, USA, the company posted 2019 sales of $7.2 billion. Founded in 1938, it has been a Fortune 500® company for 66 consecutive years. For more information, please visit www.owenscorning.com/commercial |
Originally published in September 2021
Notice