Finishing Gypsum Board: Appearance and Indoor Air Quality
This course is no longer active
Sponsored by National Gypsum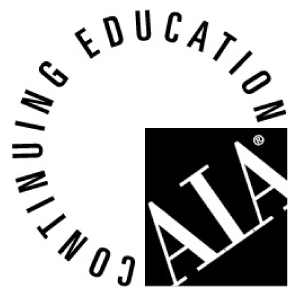 Continuing Education
Learning Objectives - After this course, you should be able to:
%IIdentify the significance of ASTM C840, "The Standard Specification for Application and Finishing of Gypsum Board.
%IDiscern the differences between the "Five Levels of Finish" (GA-214-10), and explain the terms and operations associated with each level.
%IAssess the ways that interior gypsum board finishing applications meet sustainable design criteria for indoor air quality.
%IDefine the ways that interior gypsum board finishing contributes to an Indoor Air Quality Management Plan.
%IDetermine appropriate gypsum board products to specify so a project meets or exceeds sustainable design
Credits:
Gypsum board is the common finish material of choice for a wide variety of building types and styles. As such, it has a notable impact on the interior appearance of a space depending on the degree of finish applied to it. Further, because of its prevalence in buildings, finished gypsum board can have a significant impact on the indoor environmental quality of the spaces inhabited by people, both during construction and subsequent occupancy. Architects that specify and design gypsum board into projects are best served when they understand the differences between the different standardized levels of finish and the corresponding approach to having positive impacts on the indoor environmental quality. %PThis presentation will review some of the basic relevant standards and the common materials and terminology used for gypsum board finishing work. Further, the 5 standard levels of finish will each be defined and discussed followed by an equally detailed discussion on indoor environmental quality standards and procedures.

National Gypsum, a fully integrated manufacturer of building products, offers three core Brands: Gold Bond® Gypsum Board, ProForm® Drywall Finishing and PermaBase® Cement Board. Our education courses educate architects on all aspects of construction using gypsum board and related products for wall and ceiling assemblies.
Notice