Wood Scores A+ for Schools & Student Housing
Natural building material takes top honors for cost, aesthetics, and performance
This course is no longer active
Sponsored by reThink Wood and WoodWorks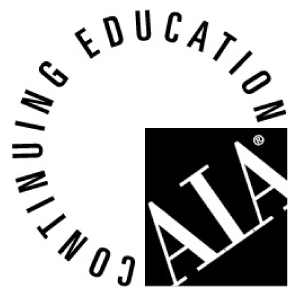 Continuing Education
Learning Objectives - After this course, you should be able to:
Discuss how wood has been used as a structural and finish material in schools.
Consider the effects of wood on human health and well-being in an educational environment.
Describe the environmental and economical advantages wood brings to educational facilities and student housing projects.
Explain how wood contributes to a project's green building goals.
Credits:
If there is a generalization to be made about the design of educational facilities, it is that architects are called upon to achieve a wide range of objectives with limited budgets. In many cases, the project has been initiated to accommodate a growing student population. The architect's job is to create an exceptional learning environment and, whether public funds are involved or the school wants to set an example for the community, there are often strict energy and other performance objectives.
Across the country, many designers have turned to wood-frame construction because it typically costs less while meeting all code and safety requirements—and because it offers advantages such as speed of construction, design versatility, and a light carbon footprint. In Arkansas, for example, CADM Architecture saved $2.7 million by switching from a steel and masonry design to wood; but wood was also used as a design expression to create an inspirational space that encourages students to stay in school. In Montana, architect Gordon Whirry says, "Many schools, particularly in higher education, are moving toward a more environmentally responsible approach to design and construction," and "wood can complement that effort." Meanwhile, California's Wendy Rogers, AIA, LEED AP and a principal of LPA, Inc., says, "We often use wood in school designs. It's affordable, strong, and durable."
Likewise, wood has become a preferred choice for student housing projects, which are often viewed as an extension of the college or university—and are required to meet the same objectives for cost, quality, and performance.
After completing the first building of a multi-phase student housing project for Illinois State University, OKW Architects in Chicago switched from a hybrid steel-wood system to an all-wood system for the second building, which was more economical. "Most goals are developer-driven," says OKW's Eileen Schoeb. "These structures are built to generate revenue. Therefore, both square footage and efficiency are very important, which is why wood works so well."
And, while cost was the initial reason Mahlum Architects chose wood for the University of Washington's West Campus Student Housing – Phase 1, it also contributed to an award-winning development that meets progressive environmental goals.
Wood Saves Money
When specifying wood in schools, architects cite cost as the number one reason—and wood helps the bottom line in several ways. In addition to lower material costs, wood building systems typically cost less to install than other materials, while meeting all of the same safety and performance requirements. Whether comprised of traditional wood framing, panelized products, or prefabricated assemblies, wood construction is fast, expediting project completion. "Schools are always working toward a fixed start date, and wood is a good choice when the construction schedule is compressed," says Scott Lockyear, national director for WoodWorks, an initiative of the Wood Products Council established to provide free project support and other resources related to the use of wood in non-residential and multifamily buildings. "There's no need to wait for shop drawings or steel fabrication. Deliveries and frame assembly tend to move rapidly, and most communities have a large pool of skilled tradespeople with wood framing experience, which minimizes construction delays and keeps labor costs competitive."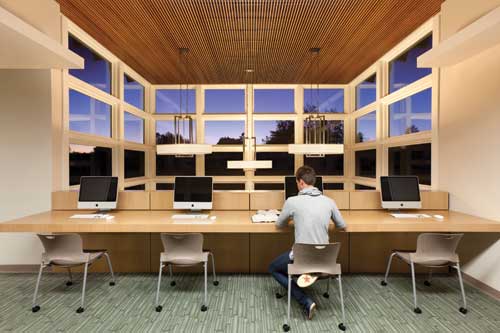 Polytechnic School, Pasadena, California
Photo by David Lena; courtesy of HMC Architects
Originally published in Architectural Record
Notice