Wood Rates: How Wood Products Stack Up in Green Building Systems
Green building rating systems credit wood, but do not recognize its full potential as a sustainable building material.
This course is no longer active
Sponsored by reThink Wood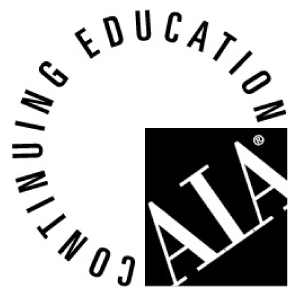 Continuing Education
Learning Objectives - After this course, you should be able to:
Discuss the sustainable aspects of wood.
Describe how wood receives credits in green building systems.
Articulate the importance of life cycle analysis.
Communicate emerging trends in recognizing wood's sustainability.
Credits:
The choice of wood as a green building material is intuitive. Not only does it grow naturally, it's renewable and is completely recyclable. Wood is an effective insulator and uses far less energy to produce than concrete or steel. It can also offset climate change, since trees consume carbon dioxide as they grow, with the resulting products storing carbon for centuries. Wood's natural beauty and warmth have a positive effect in any application and have been shown to generate improved productivity and performance in schools, offices and better patient outcomes in hospitals.
With all these attributes, wood might be thought of as a major credit earner in today's green building rating systems. But, according to a 2010 study by the Light House Sustainable Building Centre in Vancouver, BC, an average of only 20 percent of credits in commonly used rating systems relate to wood and, while residential ratings systems favor wood, in non-residential systems it is slightly easier to gain points by using other building materials. This article will examine how wood is covered in several key rating systems, as well as ways in which wood's green potential has gone under-recognized. Discussed, too, will be possible changes  - including adoption of life cycle analysis and environmental product declarations - in the way rating systems view wood as they continue to evolve in the face of growing awareness of how buildings impact carbon emissions, resource depletion and eco-system degradation.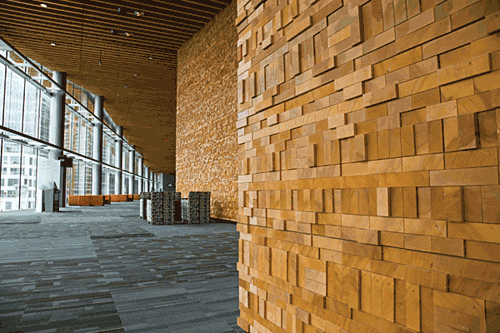 The Vancouver Convention Centre's West Building has become an iconic landmark that showcases interior wood design.
Photo: www.naturallywood.com
Originally published in Architectural Record
Notice