Sustainable Roofing Strategies
Lowering Energy Costs, Advancing Environmental Goals
This course is no longer active
Advertorial course provided by: American Hydrotech, Inc., Cool Roof Rating Council, Evergreen Slate, NEOGARD®, division of Jones-Blair Company, and Petersen-Dean Roofing Systems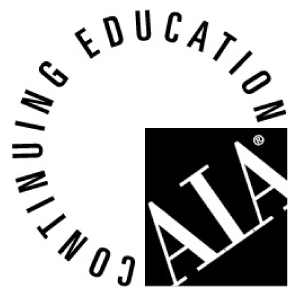 Continuing Education
Learning Objectives - After this course, you should be able to:
Explain how green roofs mitigate urban heat island effect and reduce storm water run-off.
Analyze how cool roofs and sustainable design strategies can qualify for LEED? credits and other energy programs.
Describe how fluid-applied coatings and foam roofs are suitable for adverse weather conditions.
Identify the qualities of slate roofing that contribute to its strength, durability, and long service life.
Credits:
Cities play a significant role in reducing greenhouse gases and related energy costs. In 2006, the American Institute of Architects and the United States Conference of Mayors partnered to promote high-performance building design, with a goal of reaching a 50 percent fossil fuel reduction by 2010. American mayors also adopted comprehensive 2030 goals for all buildings, to address national environmental challenges. These policies include climate change, green building, best energy practices, and private sector initiatives.
Buildings are the largest source of energy consumption and greenhouse gas emissions in the U.S. and worldwide, contributing 48 percent of all greenhouse emissions and 68 percent of electricity consumption. According to the National Institute of Building Sciences, buildings generate 35 percent of the carbon dioxide in the air, the primary greenhouse gas associated with climate change. Most of this energy is produced from nonrenewable, fossil-fuel resources. U.S. annual energy consumption is projected to increase by 37 percent and greenhouse gas emissions by 36 percent in the next 20 years.
For architects and the building industry, every aspect of design and specification can potentially reduce energy costs and increase sustainability. When reviewing roofing options, architects and owners should investigate which materials, construction methods and design approaches best apply to each building and site. The analysis should include budgets, long range plans for the building, climate, location, building code jurisdictions, energy programs, tax credits, utility rebates, insurance, life cycle costs, warranties, and performance standards.
For existing buildings, this analysis should include a moisture survey of the existing roof to determine the location and cause of leaks and other problems. Typically, the first decision to be made for existing buildings is whether to tear off the old roof and start again from the deck up, or to install a new roof over the existing one. Analyzing these issues, along with the many available options, can result in sustainable roofing opportunities that support and advance environmental goals. This article will explore design criteria and materials for sloped and low-sloped roofs. Design factors for green roofs, cool roofs, white roofs, fluid-applied coating systems, foam roofing, and slate roofs will be discussed.
The Vancouver Public Library. Architects: Moshe Safdie & Associates and Downs / Archambault Partners.
Photo courtesy of American Hydrotech, Inc.
65 E. Goethe, Chicago, IL. Building tenants can enjoy this rooftop terrace overlooking Lake Michigan. Architect: Lucien LaGrange & Associates.
Photo courtesy of American Hydrotech, Inc.
 
Urban Heat Island Effect
Heat islands describe urban temperatures that are 2°F to 12°F hotter than nearby suburban and rural areas. Elevated temperatures impact communities by increasing peak energy demand, air conditioning costs, air pollution levels, and heat-related illness and mortality.
Urban heat islands occur when a city is hotter than the surrounding areas due to roofs and roads made of dark materials that absorb the sun's rays instead of reflecting them, causing the temperature of the surfaces and the air around them to rise. Less available shading from trees and vegetation in cities are also contributing factors. According to the Lawrence Berkeley National Laboratory, the heat island effect is impacted by the following:
• Cool roofs:making a building reflective reduces the amount of solar heat it absorbs
• Cool pavements: reflective pavements keep parking lots and roads cool
• Air quality:cooler air temperatures reduce air pollution and smog
• High temperatures:on warm summer days, a city can be 6°F to 8°F hotter than surrounding areas
• Vegetation: trees reduce cooling energy use in buildings, by shading them and cooling the air
• Energy use: higher temperatures increase air conditioning demand
Originally published in GreenSource Magazine.
Notice