Room for Luxury and Energy Efficiency: Hospitality Goes Green
Smaller footprints, energy consciousness, healthy interiors and flexible room configurations provide sustainable solutions for greening the hospitality industry.
This course is no longer active
Sponsored by Henry Company, Modernus Doors + Office and THE SLIDING DOOR COMPANY®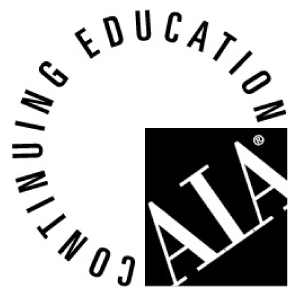 Continuing Education
Learning Objectives - After this course, you should be able to:
Discuss the meaning and metrics of green hospitality.
Identify the environmental advantages of air barriers that are fully adhered to the structure without mechanical fasteners.
Analyze sustainable strategies including the design of smaller spaces using sliding doors that can potentially decrease the new building's footprint.
Discuss green roofing that provides new views for hotel guests while increasing energy efficiency and longevity of the roof surface.
Credits:
Recently, individuals booking a hotel reservation on one of the major discount online travel services found a green leaf symbol attached to the hotel listings. This new label identifies an eco-friendly hotel to the traveler. Many hotel guests are following the links on these online sites to find out more about a hotel's or vacation spot's green practices. Eco-travelers are looking for hotels that meet sustainable initiatives, such as providing alternatives for those with chemical sensitivities, saving energy and water, or providing operable windows and healthy finishes. Even the most luxurious chains of hotel properties are greening their image to capture this market.
The Green Hotel Association has hundreds of member hotels worldwide and encourages travelers to rate their experiences. Guests are choosing to stay at facilities that promote sustainable practices extending beyond linen services. They are looking at how a hotel saves energy and conserves water. To meet this demand, hotels are rebranding themselves as vacation destinations that will provide environmental stewardship of the planet, as well as healthy places to stay. Green hotels save water and energy, favor environmentally friendly materials and reduce waste. Owners are striving to meet the triple bottom line of sustainability defined in the 1987 Brundtland report as development that meets the needs of the present without compromising the ability of future generations to meet their own needs. Sustainability proponents in the hotel industry promote the interaction of the three fundamentals of sustainable development: economics, equity and the environment. A recurring measurement in many of the major environmental checklists for hotels is the fourth "e"-educating their guests on their green initiatives.
The hotel industry is finding that being green means increased business returns both for sales and for operating costs. The American Hotel & Lodging Services Association (AH&LA) conducted a survey in 2008 and compiled responses from 217 hotels. The results showed that motivations to go green included environmental benefits that increased guest loyalty, pre-empted governmental regulations, provided financial savings, increased market share and provided new revenue opportunities.1 While many travelers are looking for green hotels, hotel owners are finding cost savings in this new initiative. Driven by economics, as well as green branding, hotel owners are requesting energy-efficient buildings and building interiors that convey the sustainability message. Hotel chains are advertising their new environmental consciousness and achieving green ratings from organizations like the U.S. Green Building Council (USGBC). However, as Todd Schwarz, sales manager, commercial division of The Sliding Door Company notes, "Sustainability is not just a checklist of materials, healthy finishes or certified products. It is problem solving that affects design in a cost-effective manner. Often a design solution that allows for a smaller building footprint is one of the most sustainable attributes of a hotel room, even though it may not achieve a point on a green rating system."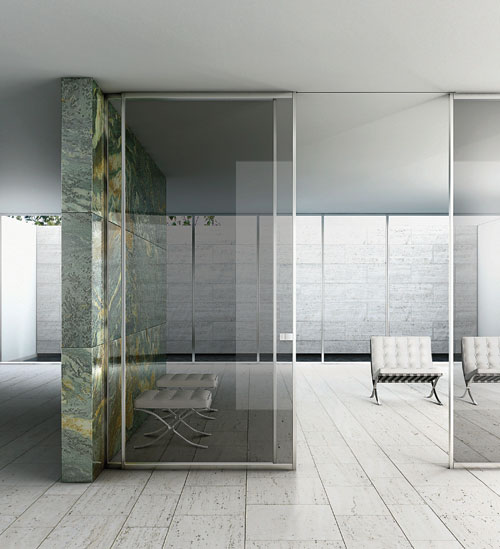 Flexible sliding glass walls can be used to enhance the minimalist design of a hotel lobby and allow for future renovations with the least amount of construction.
Photo courtesy of Modernus
Originally published in Architectural Record
Notice
Room for Luxury and Energy Efficiency: Hospitality Goes Green
Buyer's Guide
CUSTOM-BUILT SLIDING DOORS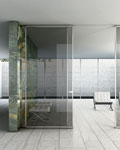 Modernus Sliding Doors are custom built and feature a top-hung track system with shock-absorbing sliding hardware. Doors can be produced in recycled aluminum, stainless steel and wood. Doors do not require a floor track and sliding hardware is 100% concealed within the track system—making for the most minimal system available.
WALL SLIDE / BARN DOORS AND ROOM DIVIDERS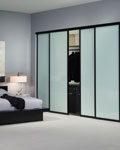 Wall Slide (Barn) Doors, as well as Room Dividers, are a sliding door system separating one part of a room from another using a proprietary panel-clamp smooth-glide system. Design is customizable with choice of finishes and with highly safe glass types (tempered or laminated).
FULLY ADHERED POLYMERIC WRAP SYSTEM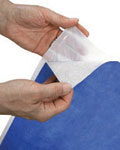 BlueskinVP™ picks up where traditional polymeric wraps leave off. This fully adhered system functions not only as a water-resistive barrier but also as an air barrier, eliminating uncontrolled air leakage created by various mechanisms, such as stack effects, wind effects and mechanical air handling effects.