Taking wood buildings to the next level
This course is no longer active
Sponsored by reThink Wood, American Wood Council, and FPInnovations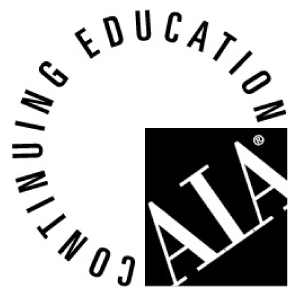 Continuing Education
Learning Objectives - After this course, you should be able to:
Describe the characteristics of cross laminated timber (CLT) and its use in a range of building types.
Discuss the advantages of cross laminated timber over other building materials in terms of speed and efficiency of construction, design flexibility, environmental performance and other factors.
Use technical guidance available in the U.S. Cross-laminated Timber Handbook related to key issues such as structural design, connectors, vibration, and fire resistance.
Recognize how U.S. CLT buildings can be approved under current building codes and how this will change under the 2015 International Building Code.
Examine the use of CLT in three innovative but very different building projects in the U.S., Canada and Australia.
Credits:
Cross laminated timber (CLT) is an engineered wood building system designed to complement light- and heavy-timber framing options. Part of a new product category known as massive (or "mass") timber, it is made from several layers of lumber board, stacked crosswise (usually at 90 degree angles) and glued together on their wide faces. This cross lamination provides dimensional stability, strength and rigidity, which is what makes CLT a viable alternative to concrete, masonry and steel in many applications. It can be used for an entire building, as both the lateral and vertical load resisting system, or for select elements such as the roof, floors or walls.
CLT has been popular in Europe for more than 20 years, with extensive research and a documented track record supporting its widespread use. Internationally, it has propelled wood construction to new heights, the most recent example of which is the Forté, a 10-story CLT apartment building in Australia.1 It offers the structural simplicity needed for cost-effective projects, as well as benefits such as design versatility, rapid installation, reduced waste, lighter weight (compared to concrete), and energy efficiency.
In North America, CLT is relatively new but quickly gaining momentum. Last year, the American National Standards Association approved ANSI/APA PRG 320-2012 Standard for Performance-Rated Cross-Laminated Timber, a product standard that details manufacturing and performance requirements for qualification and quality assurance. Thanks to recently approved code changes, CLT is also scheduled to be included in the 2015 International Building Code (IBC). In the meantime, a handful of innovative designers have already built CLT structures in the U.S. and Canada, having had them approved under their local building code as an alternative building system. In the IBC, the applicable section is 104.1.1, which states that "An alternative material, design or method of construction shall be approved where the building official finds that the proposed design is satisfactory and complies with the intent of the provisions of the code."
This course will consider the characteristics of CLT that make it not only a viable option, but an ideal choice for many building types. Based on the U.S. Cross-laminated Timber Handbook2 it will focus on technical information necessary to engineers considering the use of CLT in a project, such as structural design, connections and fire performance, as well as resources available to those seeking additional detail. Through examples of existing buildings in North America and around the world, it will also illustrate the design flexibility and adaptability of this unique wood product.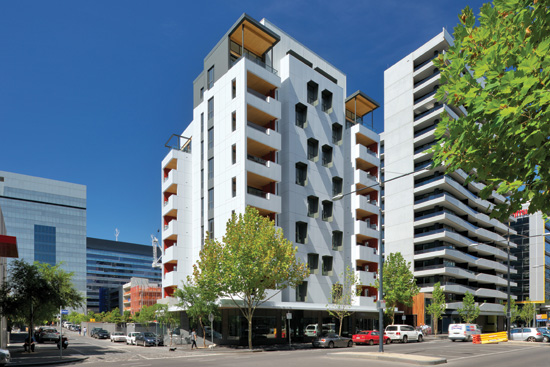 Photo courtesy of Lend Lease
U.S. CLT Handbook
The U.S. CLT Handbook is a peer reviewed technical resource developed by research organization FPInnovations in cooperation with the American Wood Council, USDA Forest Products Laboratory, APA, U.S. WoodWorks and a team of more than 40 national and international experts. It includes detailed information that can be used for the design and construction of CLT systems under the "alternate design" path (or similar concept) that is typical in building codes. It can be downloaded free of charge from the website www.masstimber.com, and hard copies can be obtained from the American Wood Council (www.awc.org).
Originally published in ENR
Notice