Buildings that Breathe: Thermal Protection, Moisture Proofing and Healthy Air
Moisture proofing and thermal protection depend upon well-engineered system design using new insulations, integrated flashings, and crystalline coatings, to create healthy buildings.
This course is no longer active
Sponsored by CertainTeed Gypsum, EIMA, Johns Manville, Mortar Net® USA, Ltd., PIMA - Polyisocyanurate Insulation Manufacturers Association, US Tile Company and Xypex Chemical Corp.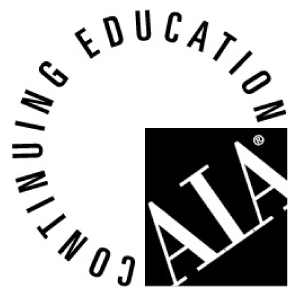 Continuing Education
Learning Objectives - After this course, you should be able to:
Discuss strategies for controlling water penetration into buildings.
Describe and compare methods of installation of flashing systems and coatings.
Explain the relationship of integrated building systems, such as insulation, drainage and sheathing, to healthy air in buildings.
Credits:
Only thirty-five years old, and the scaffolding is back up at the Asbury Tower affordable housing complex. This 26-story facility is having a face lift. All of the brick is scheduled for removal because of numerous problems caused by moisture penetration. Leaking roofs, leaking floor slabs, mold in ventilation systems, condensation, scaling and dampness in the foundation; from top to bottom, buildings are targets for the elements.
Earl Bickett, General Manager of Mortar Net USA, reports that, "Right now, several of our customers are ripping out and replacing brickwork on buildings that are only a few years old because of moisture-damage or mold-growth in the wall-cavities. This is often the result of improperly designed or installed wall drainage systems. Even when proper wall-drainage is specified, it is regularly eliminated for so-called value-engineering' reasons. How much value' is there to a wall that fails in its infancy?" The architect who is increasing the thermal properties of a building must also maintain air flow through the building and control moisture. A building that breathes has a skin that keeps its occupants comfortable, warm or cool, and dry.
This article will review some strategies for controlling water penetration in buildings, primarily through the integration of building systems. Different insulation, sheathing, and flashing types will be reviewed as means to stop water penetration, as well as provide thermal comfort. Designing a comfortable building also means designing a healthy building. Moisture trapped in ductwork and building structural cavities can cause mold and poor air quality. The Environmental Protection Agency reports that Americans, on average, spend about 90 percent or more of their time indoors.1 The importance of keeping moisture out of buildings is not just to keep dry, but also to maintain healthy air for occupants who spend so much time in indoor, cooled, de-humidified, heated, conditioned spaces. Occupants of buildings with inadequate ventilation, finishes which emit volatile organic compounds (VOC's), or have mold spores in the ventilation systems have reported a variety of illnesses from mild headaches to serious respiratory illnesses, as well as fatigue and difficulties in concentrating. Many of these symptoms disappear after an occupant leaves the building, although some illnesses, such as those caused by mold, can cause more serious health problems and longer recovery periods. Building-induced temporary illnesses are often referred to as the "sick building syndrome" and more serious health issues causedby contaminants in buildings is referred to as BRI or "building related illness."
The RadioShack Riverfront Campus World Headquarters is the largest project in Texas to qualify for LEED certification. Indoor air quality was a major concern, so the architects used formaldehyde-free fiber glass insulation to help minimize the amount of volatile organic compounds and promote the well-being and productivity of employees in the work place.
Photo courtesy Blake Marvin, HKS Architecture. Courtesy of Johns Manville.
Originally published in GreenSource
Notice