Advanced Sustainability Potential Using Metal Building Systems
Sustainability and affordability come together using available technology
Sponsored by Metal Building Manufacturers Association (MBMA)
Learning Objectives:
Describe the latest research that affirms sustainable attributes inherent to metal building systems.
Explore the products and processes that contribute to the sustainable attributes of metal buildings, including reductions in embodied energy and carbon.
Determine which metal building attributes contribute to green building codes, standards, and voluntary programs, especially LEED.
Explain how metal building energy reduction strategies directly impact operational energy use as well as opportunities for on-site solar energy generation.
Credits:
This course can be self-reported to the AIBC, as per their CE Guidelines.
This course is approved as a Structured Course
This course can be self-reported to the AANB, as per their CE Guidelines
Approved for structured learning
Approved for Core Learning
This course can be self-reported to the NLAA
Course may qualify for Learning Hours with NWTAA
Course eligible for OAA Learning Hours
This course is approved as a core course
This course can be self-reported for Learning Units to the Architectural Institute of British Columbia
The nonprofit Metal Building Manufacturers Association (MBMA) has been an advocate for consistent and continuous improvement in the efficiency and sustainability of metal buildings since the association's inception in 1956. Recent MBMA research has advanced the engineering understanding of metal buildings in various areas including energy usage, life-cycle assessments, carbon content of products, and resiliency including resistance to wind, fire, snow, seismic events, and hail. MBMA performs this research through collaboration with many well-respected universities and credible industry leadership organizations, such as the Metal Building Contractors and Erectors Association, the North American Insulation Manufacturers Association, and the Door & Access Systems Manufacturers Association. This course explores some of the results of this ongoing work to update architects and other design professionals on the ways that metal buildings can provide very sustainable solutions in a highly customizable and affordable manner. Throughout the discussion, project examples and case studies are used to illustrate real world solutions based on the principles described. This course is an extension of two previous introductory courses on "Using Metal Buildings to Meet and Exceed the Energy Code" (AIA Course #K2012M) and "Sustainable Metal Buildings" (AIA Course #K1812J).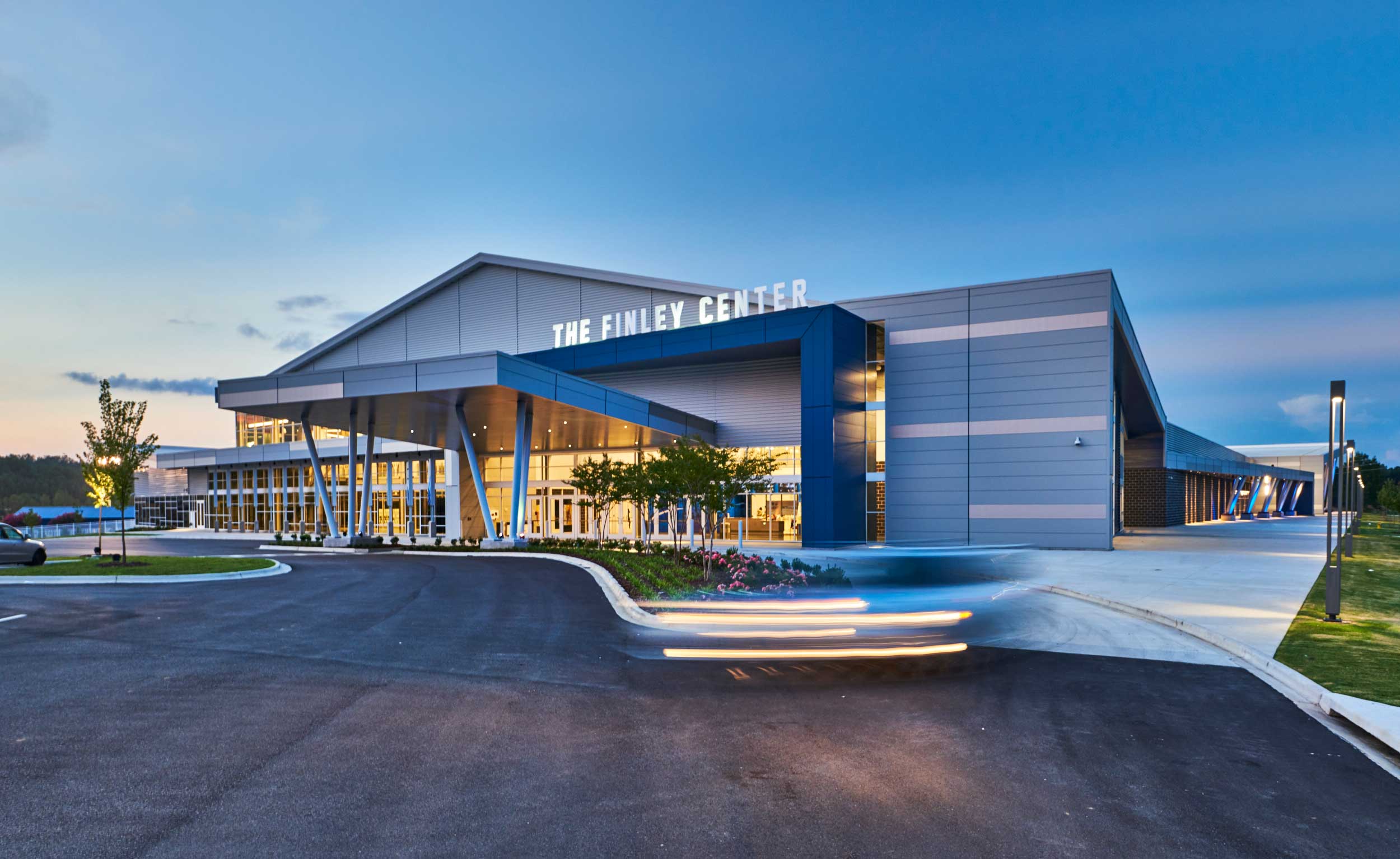 Photo courtesy of MBMA
Metal building systems are used very successfully for many building types to meet green building and sustainability goals throughout the United States and Canada.
Metal Building Systems Review
To set our context, metal buildings account for a significant percentage of all the low-rise commercial buildings constructed each year in the United States. With that in mind, it is important to remember that metal buildings take several forms.
Total Metal Building Systems
The first is a total metal building system where most (or all) of the essential structural and building enclosure components are provided by a single source—a metal building systems manufacturer. These components include the primary steel structure (columns, beams, etc.), secondary structure (purlins, girts, etc.), the wall enclosure (metal wall system or panels including inside and outside surface and insulation) and the roof system (metal roof system or panels including metal roofing and insulation).
Hybrid Metal Building Systems
The second common form of metal building combines traditional materials with metal building system components for a hybrid system. In this case, the primary steel structure and a metal roof system or panels are provided by a metal building systems manufacturer while other components or systems are provided by others. Those could include some combination of exterior and interior wall materials including concrete, masonry, wood, glass, and metal. In hybrid systems, the insulation and air sealing systems are usually provided by others as well as specified to suit a particular project design.
Significant Attributes
Regardless of the metal building type employed, all of them offer the same range of design and construction attributes:
Flexibility: Metal building systems typically offer complete design flexibility with long clear-spans possible.
Time Savings: Metal building systems offer faster design, fabrication, and construction process than conventional construction.
Cost Savings: Metal building systems have consistently proven themselves to be more economical and affordable when compared to conventional construction, without sacrificing design or performance requirements.
Sustainability: Working with a metal building manufacturer to design a custom steel structural system with a coordinated set of building enclosure components can meet or exceed high standards for sustainability in a very cost-effective manner.
Resilience: An emerging focus is on designing and constructing buildings that are resilient, meaning they can not only survive but also bounce back quickly after a natural disaster such as wind, seismic, and flood events—or a man-made disaster, such as a chemical blast. Metal building structural systems can be fully evaluated for such events with the members, connections, and bracing designed specifically for any of the potential hazards of the project location. Since they are custom designed, specifications can include requirements that go beyond the building code to satisfy an owner's commitment to any performance or resiliency goal.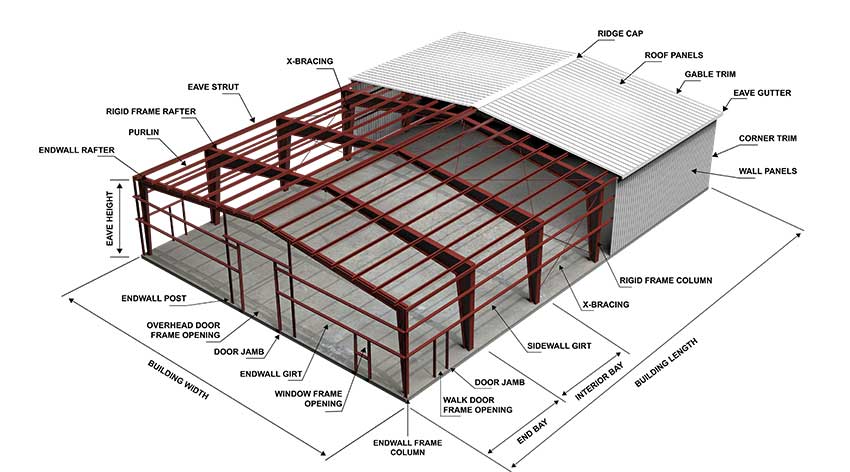 Image courtesy of MBMA
A total metal building system includes all the components for both the building structure and its enclosure.
Design and Construction Process
Sometimes there is misunderstanding or confusion about who is in control of the parts of a metal building system. In fact, they should be treated no differently than any other building. The architect is fully responsible for the building design specifications working with the building manufacturer and the general contractor. The architect's role still includes defining the owner's project requirements, the applicable code requirements, the size and shape of the building, and the related attributes (length, width, height, roof slope, etc.). The structural system can be laid out (column spacing, beams, etc.) in concert with input from a structural engineer (provided by either the architect or the metal building manufacturer). The specifics of the exterior also remain under the purview of the architect, including the particulars of the building envelope, such as the insulation, air sealing, cladding, and openings (doors, windows, etc.).
The architect and engineer of record usually work in tandem to determine the building's energy code compliance pathway and the LEED certification process with input from the metal building supplier and/or general contractor as appropriate. Based on the design and basic specifications developed by the architect, the building manufacturer then provides the detailed computerized drawings or model, similar to any other structural shop drawings. Once reviewed by all and approved, then the contractor places the order for the system or components which are delivered to the site and installed quite efficiently. Note that the communication path between the architect and the metal building manufacturer is often through the general contractor. Successful projects are based on this clear and timely communication, appropriately channeled.
Based on all of the foregoing, we can look more in depth at the sustainable and green building aspects of metal buildings. In the next sections of this course, we will follow the categories for LEED first to discuss the connections between green building design and metal buildings. Following each such discussion, project examples or case studies of metal building projects are provided to illustrate how the green building design principles are achieved.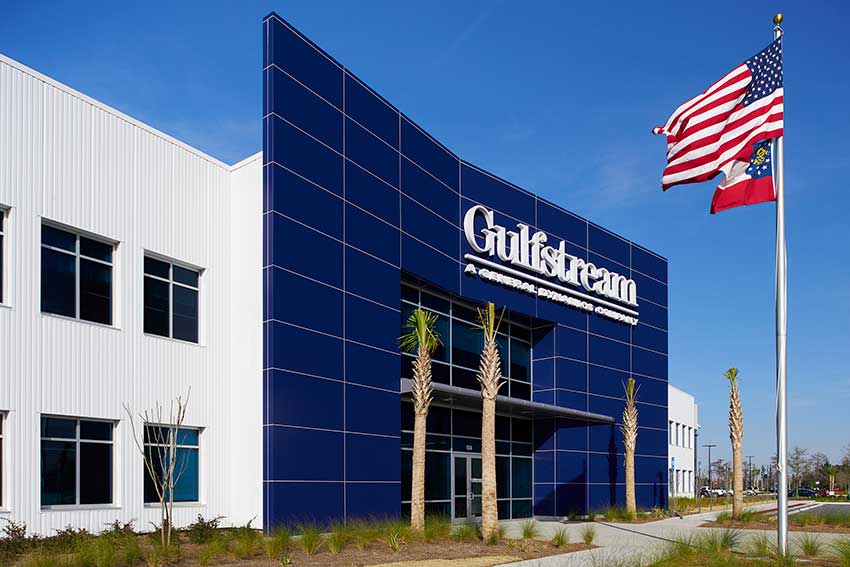 Photo courtesy of MBMA
The roles and responsibilities of design professionals are the same when creating a green, sustainable, metal building as for other building system types.
Originally published in April 2022
Notice