Designing for Sustainability:
Cementitious-based Building Materials Contribute to LEED® Credits
This course is no longer active
Sponsored by Lafarge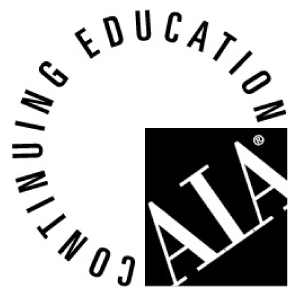 Continuing Education
Learning Objectives - After this course, you should be able to:
Explain concrete and cementitious materials' role in designing for sustainability.
Discover how concrete applications meet sustainability requirements.
Identify where concrete and cementitious building materials contribute to earning LEED® credits.
Credits:
As a core building material with far-reaching sustainable applications, concrete plays a critical global role in providing environmental, social and economic benefits. Concrete components can be used to contribute to the achievement of LEED credits in uses ranging from stormwater management to the improvement of indoor air quality. They do so, while also offering intriguing possibilities for versatile design innovations using shape, color and texture.
What is Concrete?
Concrete is the oldest engineered building material and one of the most widely consumed materials on earth. In its basic form, it comprises a mixture of portland cement, aggregates and water.  Historically, portland cement has been the principle cementitious material at approximately 10 to 15 percent by mass weight.
Proponents of sustainable design have criticized the use of concrete because of the energy-intensiveness and generation of carbon dioxide (CO2) in portland cement manufacture.
Through the cement industry's aggressive efforts to reduce
emissions through innovations in manufacturing, usage of waste-derived raw materials and the extraction of energy from industrial waste fuel or biofuels, attributable man-made CO2 emissions have been reduced by 33 percent, while energy efficiency has increased by the same amount.
Yet, despite such innovations, portland cement remains an energy-intensive building material. The increasing use of alternative raw materials as a partial replacement for portland cement in most concrete mixtures today, though, has had a positive environmental impact. Known as Supplementary Cementitious Materials (SCMs), they enhance the strength and versatility of concretes and increase the many ways in which concrete can contribute to LEED credits.
The three most commonly used SCMs are slag cement, fly ash and silica fume. 
 
National Museum of the American Indian, Washington, D.C. by Douglas Cardinal (Blackfoot) of Ottawa, architect and project designer and GBQC Architects, Philadelphia, and architect Johnpaul Jones (Cherokee/Choctaw) design architects. Slag cement was used in the concrete mix.
Photo by Max Mackenzie.
 
Originally published in Architectural Record
Notice