Integrating Solar Electric Systems into Roofing Design
Using Building Integrated Photovoltaic (BIPV) Electrical Systems to reduce energy costs and contribute to a carbon neutral building design
This course is no longer active
Sponsored by Johns Manville Corporation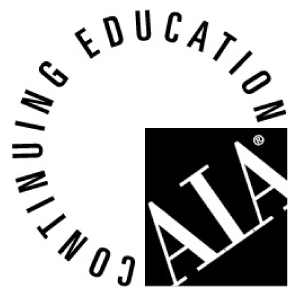 Continuing Education
Learning Objectives - After this course, you should be able to:
Differentiate between the basic types of Building Integrated Photovoltaic (BIPV) Systems and the elements that comprise them.
Determine the selection and design criteria for different types of Roof mounted BIPV systems for different types of buildings.
Explain the basic economic factors of a BIPV system related to first cost, operational savings, and payback.
Explore the application of BIPV systems based on case study examples.
Credits:
Overview
The definition of good building design is evolving rapidly to include the reduced use of energy from fossil fuels. Architects and engineers are responding aggressively and appropriately by protecting beneficial site features, optimizing the building envelope, and maximizing the efficiency of operating systems. In addition, a very real and increasingly affordable design solution is the integration of a solar energy system that creates electricity. Through the use of Photovoltaic (PV) solar cells that use light ("photo") to generate electricity ("volt") and the related system components, architects and engineers are finding creatively integrated, economically attractive, and even award winning ways to take 21st century building design to the next level. The motivation for their growing use often comes from realizing that PV requires very little maintenance, creates no air pollution, and does not deplete materials. And it is possible to generate enough electricity from PV to power an entire building and even sell some back to the local utility grid.
What is a BIPV System?
Integrating this timely technology into a building design has come to be referred to as Building Integrated Photovoltaic (BIPV) systems and it has been defined by the AIA "Fifty to Fifty" program as "the integration of PV into the building envelope, often serving as the exterior weather skin." The advantage of this integration is that the PV modules serve the dual function of power generator and building skin, replacing or supplementing conventional building envelope materials. Currently, building integrated photovoltaic materials are being designed or manufactured into a variety of materials including window, wall and roof systems.
Notice