Your Business; Your Future; Your Choice
Sponsored by IICRC
Learning Objectives:
Define the four functional areas of a business that drive sustained profitable growth.
Describe the most important tasks to focus on and the ones to avoid within each functional area.
Describe how to successfully lead your company through the various stages of growth.
Sort through the clutter and focus on the most important activities that contribute to profitable growth.
Credits:
This test is no longer available for credit
All businesses, regardless of size or age, are comprised of critical functional areas that organize the work they perform and the accountabilities of the people performing that work. In small businesses these areas are Finance, Human Resources, Sales/Marketing, and Operations. To drive sustained profitable growth in the business it's important to recognize these four areas and to understand how to maximize performance within each of them.
The information presented in this fast-paced program is taken directly from the work management advisors engage in daily with our clients. It provides straightforward actions that can be employed by companies of any size or age and is relevant at any stage of a company's life cycle—from startup, through the growing years, and into ownership transition.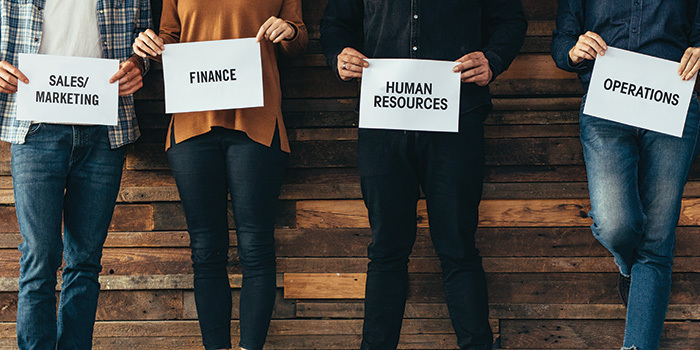 | | |
| --- | --- |
| | Timothy E. Hull, Director of Operations, Violand Management Associates, is a leading expert on operations and organizational development in the restoration and cleaning industries, having served as a general manager and a national disaster-response manager for two well-respected, high performing restoration companies. Tim is currently Director of Operations and a Business Development Advisor for Violand Management, working one-on-one with owners, managers, and key employees of restoration companies throughout North America. Tim earned his bachelor's degree in business from Montana State University. |
| | |
| --- | --- |
| | John Monroe, Business Development Advisor, is an accomplished authority in sales, sales management, and entrepreneurship with experience as a sales executive for a Fortune 500 manufacturer and the founder and principle of a commercial kitchen exhaust restoration and cleaning company. As a Business Development Advisor for Violand Management, John's business experience and coaching style helps his clients exceed their goals in areas of sales, cost control, and producing high-performing teams in any competitive environment. John earned his bachelor's degree in economics from Clemson University. |
| | |
| --- | --- |
| | Scott Tackett, Business Development Advisor, is recognized as a leading authority in human resources, organizational development, and organizational leadership in the restoration and cleaning industries. As a Business Development Advisor for Violand Management, he consults with numerous businesses and professionals to help them achieve maximum growth. Scott is also a facilitator, business trainer, and adjunct professor for Kent State University. Scott earned his bachelor's degree in human resource management and his master's degree in organizational leadership, both from Geneva College. |
| | |
| --- | --- |
| | Chuck Violand, Founder, Violand Management Associates, founded Violand Management Associates in 1987 with the objective of helping owners of restoration and cleaning companies build profitable businesses for their long-term professional and personal success. As an author and popular keynote speaker, Chuck is a respected authority on entrepreneurial small businesses, having spent over thirty years as both a business consultant and an executive coach. Chuck is a regular contributor to trade journals and newsletters and is the author of the popular weekly leadership series 'Monday Morning Notes'. |
| | |
| --- | --- |
| | The IICRC is the Institute of Inspection Cleaning and Restoration Certification, a non-profit organization for the Inspection, Cleaning and Restoration Industries. The IICRC, originally named the International Institute of Carpet and Upholstery Cleaning Inc. (IICUC), was founded in 1972 by Ed York. Since starting in 1972, the IICRC has evolved into a global organization with more than 60,000 active Certified Technicians and more than 6,000 Certified Firms around the world. |
Originally published in June 2020
Notice