Applications and Requirements for Roofing Adhesives in Membrane and Insulation Attachments
Sponsored by H.B. Fuller
Learning Objectives:
Describe how roofing system adhesives have developed over time to provide more sustainable and durable solutions.
Explain the selection process for adhesives for specific membranes and their variety of applications.
Discuss the benefits of roller and spray adhesives and primers.
List the reasons PVC single-ply roofing membranes are trending across the world.
Credits:
As an IACET Accredited Provider, BNP Media offers IACET CEUs for its learning events that comply with the ANSI/IACET Continuing Education and Training Standard.
Roofing systems have evolved in a variety of ways to meet the changing needs of architects and contractors. Adhesives are an important aspect of those systems and have changed over time to meet the new goals for sustainable and healthy buildings. This webinar will offer a look at how architects, contractors, and other specifiers can better understand the application and adhesive requirements for roller and spray application of bonding adhesives and primers for a variety of membrane attachment systems. In particular, it will look at the rising trend of PVC attachment membranes that reflect the larger needs of the built environment, which is now so focused on healthy and sustainable living.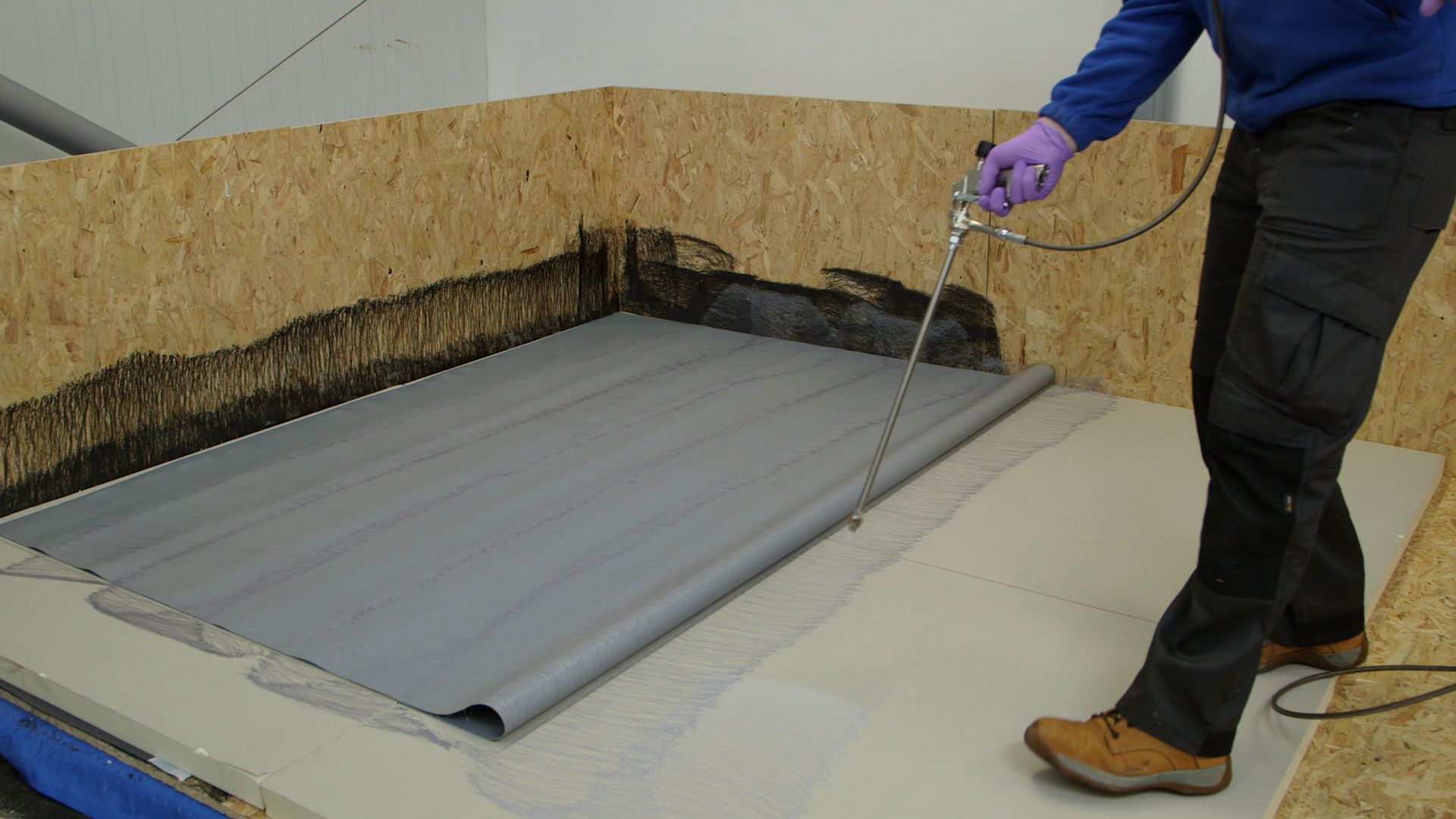 Photo courtesy of H.B. Fuller
| | |
| --- | --- |
| | Norbert Lash has been in the roofing industry for over 40 years. He is currently a Strategic Account Manager for H.B. Fuller's Commercial Roofing Business focusing on all adhesive and sealants for commercial roofing applications. Previously, he was running crews for a large national contractor for 13 years on roofs in Cleveland, Ohio. Although Norbert has been working in roof products manufacturing for the last 27 years, this is his first technical role for a major modified bitumen manufacturer. |
| | |
| --- | --- |
| | Paul Terry works for H.B. Fuller as a senior product manager for the Roofing and Building Envelope segments. He has over 20 years of experience in the global coatings and adhesives markets with a solid background in marketing, R&D, and technical sales support. Paul holds an MBA from the University of North Carolina at Greensboro and a Bachelor of Science in Textile Chemistry from North Carolina State University. |
| | |
| --- | --- |
| | H.B. Fuller construction adhesives is one of the world's premier suppliers of specialty adhesives, sealants, and tapes in the commercial roofing industry. Our product lines include Millennium single-ply restoration tapes & bonding adhesives, Millennium adhesives for insulation and waterproofing membrane attachment, and Eternabond semi-permanent repair tapes. |
Originally published in February 2023
Notice