Metal Roof and Wall Systems
Specifying for Aesthetics, Durability and Energy Efficiency
Sponsored by Duro-Last®, Inc.
Learning Objectives:
Understand the basics of standing seam metal roof and wall systems.
Identify grade vs. gauge and their importance for standing seam metal roofs and walls. Discuss oil canning and why it is prevalent with some metals but not others.
Describe how to achieve the greatest energy efficiency with metal roofs and walls.
Describe storage, handling, onsite vs. controlled environment manufacturing, and how to obtain the right warranty for the product and application.
Credits:
This test is no longer available for credit
Standing seam metal roofing has a long history of successful use in the United States. Copper roofing with standing seams covered some noteworthy early American roofs, including Christ Church in Philadelphia, which was built in the mid-1700s. Flat-seamed copper was also used on many domes and cupolas. At the time, the copper sheets were imported from England. But at the end of the 18th century, facilities for rolling sheet metal began operating in the U.S. This course will take you through the history and the basics, including panel types, gauge and grade, oil canning and cures, and coating and finishes, as well as energy efficiency and testing and certification.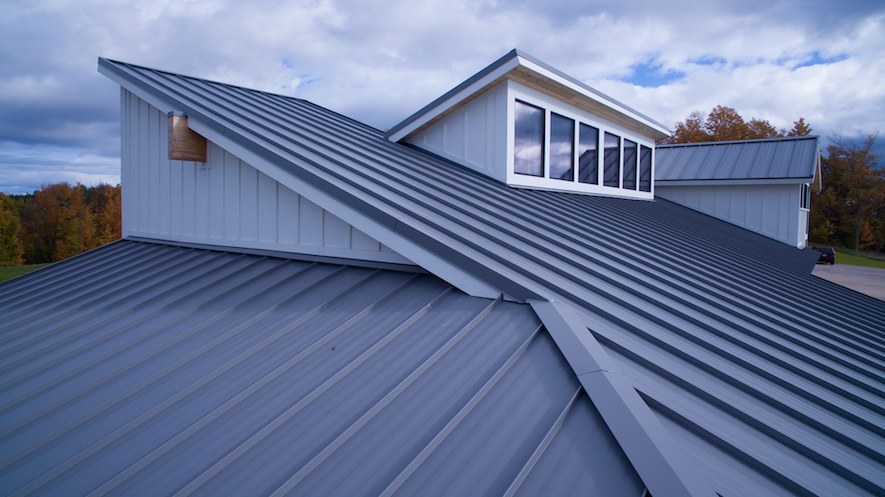 | | |
| --- | --- |
| | Chad Engelsma has worked in the building products industry in a variety of capacities for the past 19 years promoting both residential and commercial building products with the primary focus on low and steep slope roofing systems. Chad has a BA in Marketing from Grand Valley State University and currently holds the role of Business Development Associate for Exceptional Metals, a Division of Duro-Last, Inc. |
| | |
| --- | --- |
| | Known as the "World's Best Roof®," a Duro-Last®, Inc. is the world's largest manufacturer of custom-fabricated, thermoplastic single-ply roofing systems. Factory controlled custom-fabrication can eliminate up to 85% of field seams, resulting in lower on-site labor costs and easier installation. Duro-Last's roofing systems are sustainable and extremely durable. Over two billion square feet of Duro-Last membrane has been installed throughout North America. Duro-Last is headquartered in Saginaw, Michigan with additional manufacturing facilities in Grants Pass, Oregon; Jackson, Mississippi; Sigourney, Iowa; Carrollton, Texas; and Ludlow, Massachusetts. For more information on Duro-Last, call 800-248-0280 or visit www.duro-last.com |
Notice