Specifying Building Insulation for Sustainable Design, Energy Savings, and Acoustic Control
Selecting the best insulation choice from a growing number of highly sustainable products and systems
This course is no longer active
Sponsored by Bonded Logic Inc.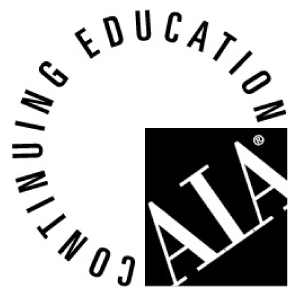 Continuing Education
Learning Objectives - After this course, you should be able to:
Differentiate between traditional and emerging insulation materials, trends, and uses.
Examine and recognize the different ways that insulation addresses energy losses in a building envelope.
Compare and contrast the acoustic properties of insulation against its energy saving properties.
Analyze and assess multiple other qualities of insulation that can contribute to green and sustainable building design.
Credits:
Forty years ago, a green building was understood to refer to its paint color and energy efficiency meant turning down the thermostat. In that era, building insulation was a generic concept without a lot of differentiation beyond products for high temperature applications like steam piping wrapping compared to products for general building applications in wall and roof cavities. But we all know times have changed. Today, building owners, energy codes, green rating systems, and our own definition of good design now require new and renovated buildings to perform at high levels of reduced energy usage, positive indoor air quality, and responsible material choices. Accordingly, the building insulation industry has responded with many new or improved products that have variously met these 21st century performance criteria including products that are now being manufactured from recycled materials such as newspaper and cotton denim. Architects who understand the principles of effective insulation and who can evaluate the properties between different insulation products will then design buildings that perform better, last longer, and truly deserve the title of a green or sustainable building.
Building Insulation Background and Overview
Before central heating and cooling were standard fare in American buildings, thermal control of spaces was more an art than a science. Wood burning fireplaces, operable windows, and tall ceilings were the norm rather than addressing the thermal characteristics of the walls, roofs, and floors. If it was cold, more wood was burned. If it was warm, more windows were opened. Even when central furnaces were installed that burned coal, gas, or oil, these fuels were considered cheap and burning more on cold days was still the typical response. Insulation was primarily a material for protecting people or combustible materials from high temperatures. Slowly, however, stick frame and cavity wall construction techniques started using roof and wall insulation to improve some thermal comfort in various parts of the country.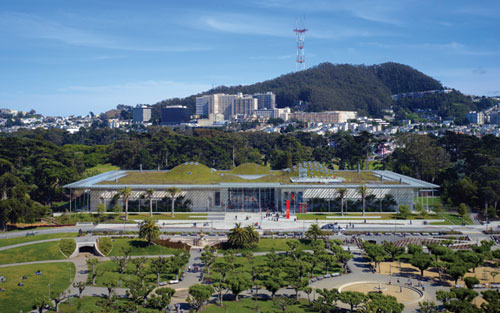 The California Academy of Sciences
Photo courtesy Tim Griffith
Originally published in Architectural Record
Notice