The Pros and Cons of Restoring and Replacing Wood Windows
Sustainability, historical accuracy and economics all enter into decisions about restoration or replacement
This course is no longer active
Advertorial course provided by Artistic Doors and Windows, Inc.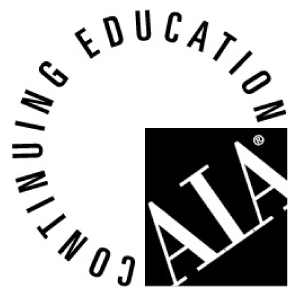 Continuing Education
Learning Objectives - After this course, you should be able to:
Analyze the choices between restoring and replacing old wood windows.
Describe the components and functions of old and replacement wood windows.
Examine design issues, options, alternatives, and recommendations for renovation of old wood windows.
Credits:
Half a century ago, most architects were occupied with designing new buildings. Rarely did they debate the pros and cons of keeping any part of an existing structure, let alone the structure itself-unless the building had an established historical provenance. New construction cost less and was better, while restoring a building was often considered to be prohibitively expensive, and not worthwhile.
Times have changed. Today, more than 90 percent of construction already involves existing structures, many of which are historic, notes Kirk Cordell, executive director of the National Center for Preservation Technology and Training of the National Park Service. Restoring a city row house is now de rigueur, reinventing historic office buildings as condominiums is happening across the country, while industrial buildings and former churches are being adapted as offices, schools and housing.
Clearly, practitioners increasingly require the skills for restoration, adaptive reuse. Architectural graduates must also be prepared. "It's part of the basic toolkit they need to come in with as much as they need to learn CAD," says T. "Gunny" Harboe, AIA, vice president of the preservation group at Austin AECOM in Chicago.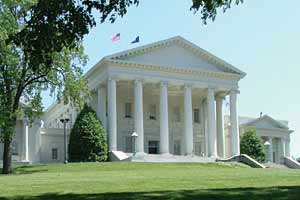 Virginia State Capitol, 1785-92, awaiting restoration
by Hillier Architecture.
Architect: Thomas Jefferson
Photo courtesy of HillierArchitecture
Evaluating Significance
Since windows are arguably the most dominant visual element of a building, decisions regarding their treatment are critical. While ornamental windows and windows in historic buildings are clearly worth special attention, windows on any existing building-be it boathouse, townhouse or lighthouse-need to be analyzed.
The first step is evaluating the significance of the windows and planning for their repair or replacement. This includes investigating historical significance, objective analysis of the windows themselves, and subjective considerations of the architectural brief-such as sustainability, historical integrity, adaptive reuse or saving taxpayer money.
Essential is an understanding of how windows are made and the sometimes arcane vocabulary of their components. For example, "stiles" are the vertical members of a sash, "meeting rails" are two horizontal members of the sash that come together, while "muntins" hold the window pane in the sash. Also essential is appreciating the basic functions of windows, such as admitting light, providing fresh air, providing a visual link to the outside, and enhancing the appearance of the building.
Originally published in Architectural Record.
Notice