Sleuthing the Mundane and the Catastrophic
Forensic architects and engineers employ investigative techniques, not to point fingers, but to find the root cause and recommend solutions for problems that plague buildings.
This course is no longer active
From Architectural Record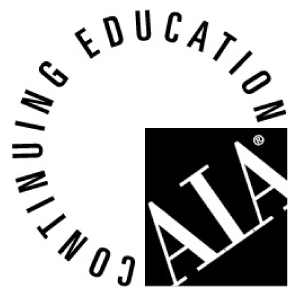 Continuing Education
Learning Objectives - After this course, you should be able to:
Discuss causes of building failures.
Describe methods of investigating building failures.
Describe methods of investigating water problems in buildings.
Credits:
For the general public, mention of "forensics" most likely brings to mind television shows like the current CSI: Crime Scene Investigation or Quincy, M.E., popular in the late 1970s and early '80s. For design and construction professionals, however, the word is associated with tragic collapses, such as the 1981 walkway failure at the Kansas City Hyatt Regency, or this summer's ceiling module collapse in a tunnel that is part of Boston's Big Dig.
It is no wonder that the term is associated with litigation. The Hyatt collapse, for example, which killed 114 people and injured another 185, is one of the most litigated building failures in history. At one time, the claims under review totaled more than $3 billion, according to Kenneth Carper, professor at Washington State University's School of Architecture and Construction Management.
However, despite the protracted litigation surrounding some high-profile failures, architects and engineers who specialize in investigative work say they typically focus on less catastrophic building performance issues, like water penetration or poor indoor air quality, and that disputes are often resolved without lawsuits. Carper estimates that less than 5 percent of building failures end up in court.
In fact, many practitioners avoid the use of the term "forensic" simply because the dictionary definition "of or used in law courts" is not an accurate description of their primary goals-to find the source of the problem and propose a solution. "We call it 'root cause investigation,' " says Robert Vecchio, principal of New York City−based Lucius Pitkin, Inc. (LPI), a firm that performs failure and material evaluation services. "We don't want to be considered hired guns," he adds.
For the owner of a mid-1960s Midtown Manhattan office building, litigation was "never really a topic of conversation" when a 30-by-30-foot section of louvered curtain wall fell from the upper floors of the 35-story tower in February 2003, says Gary Mancini, principal of Thornton Tomasetti, the New York City−based engineering and architectural consultants called in to investigate.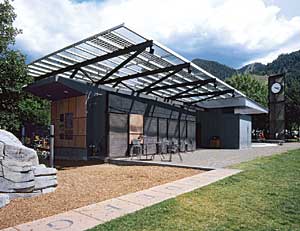 A surveyor, suspended by a two-rope system similar to that used by climbers, evaluates and documents facade conditions of a historic building.
Photography: © Jonreis.com
The curtain wall section fell during an intense snowstorm in the early morning hours of a public holiday and no one was hurt. The streets, which would have typically been coming to life at that hour, were deserted. And the team's first task, as it would be after any failure, was to make certain that occupants and pedestrians were not subsequently put at risk. The investigative team's top priority "is to make sure the situation doesn't get worse," says Mancini. The police had cordoned off the street below, and Thornton Tomasetti, working with New York City−based contractor Structure Tone, used cables and netting to secure the failed area of the facade and the surrounding curtain wall.
Next, the investigators took a closer look at the remaining components at and near the area of collapse. They were particularly concerned about a concrete masonry block wall behind the section of failed curtain wall enclosing an elevator machine room. Typically, these types of walls are not reinforced and not tied to the building structure, explains Mancini. "It was never intended to be exposed to wind loads," he says. Although it showed no signs of impending failure, engineers devised shoring from steel angles and channels that the contractor had on hand. In addition, the outside face of these walls was covered with plywood.
Originally published in Architectural Record.
Notice