Montpelier's Shrunken State Is Fit for a President
An Unusual Restoration Peels Away the Layers to Reveal James Madison's Home
This course is no longer active
From Architectural Record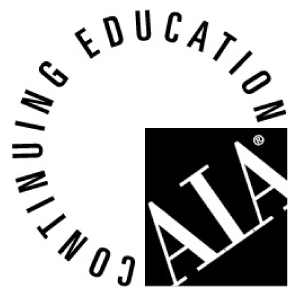 Continuing Education
Learning Objectives - After this course, you should be able to:
Understand the importance of preserving historic structures.
Identify various tools used in restoration projects.
Describe the process of Montpelier's restoration.
Describe how modern systems are integrated into historic structures.
Credits:
Most restoration projects involve a fair amount of detective work to determine a building's original condition. The absence of early photographs and detailed architectural drawings can turn the sleuthing into a Sherlock-Holmesian task. But the restorers of Montpelier, James Madison's lifelong home in Orange, Virginia, faced even greater challenges than such missing clues. In the century and a half since Madison's wife, Dolley, was forced to sell the beloved residence-where the "Father of the Constitution" carried out much of his exhaustive research-subsequent owners made drastic changes and massive additions to the historic house, burying the Neoclassical structure within what ultimately became a grandiose mansion for William duPont and his family at the turn of the 20th century.
Following the death of Marion duPont Scott, Montpelier's final resident, in 1983, the building was handed over to the National Trust for Historic Preservation. The decision to restore it was not taken lightly: Work to return the house to the one the Madisons created during James's presidency (1809−17) commenced nearly 20 years later under the stewardship of The Montpelier Foundation.
"There was plenty of skepticism before the restoration began; we were completely challenged to find anything in the building that related to James Madison," recalls John Mesick of Mesick, Cohen, Wilson, Baker Architects (MCWB), who was initially hired to assess the feasibility, cost, and duration of such an undertaking, and later served as the restoration architect. But underneath the added rooms and plastered-over bricks, the Madison home had survived largely intact.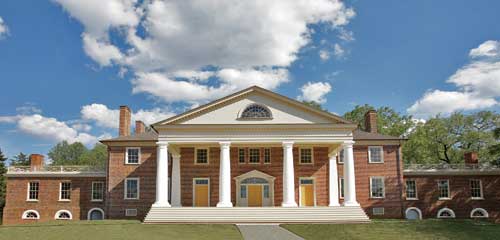 The exterior of Montpelier has been faithfully restored.
Photo courtesy The Montpelier Foundation
1.

Portico


2.

North-wing room


3.

Closet


4.

James Madison's room


5.

Dining room


6.

Drawing room

7.

Rear porch


8.

Madison's mother's rooms


9.

South-wing room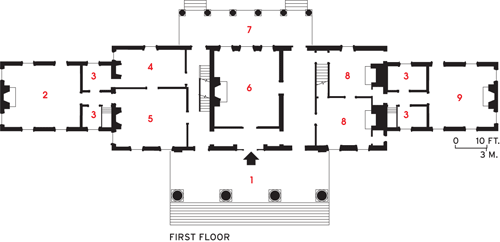 Originally published in Architectural Record
Notice