Inside Beijing's Big Box of Blue Bubbles
A multidisciplinary design team employed an innovative digital process to produce a surprising, highly integrated envelope-and-structure combination.
This course is no longer active
From Architectural Record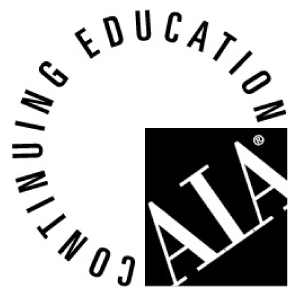 Continuing Education
Learning Objectives - After this course, you should be able to:
Describe the Water Cube?s building envelope and its performance benefits.
Describe the Water Cube?s structure.
Discuss the process of digital form finding employed to produce the Water Cube?s design.
Credits:
It might seem like an obvious choice of design parti: A facility built to host the swimming and diving events for the 2008 Summer Olympics in Beijing should be all about water. But realizing such a concept in bricks and mortar is far from straightforward, and more challenging still if the designers intend to create more than a container, but hope to capture the "spirit" of water. "We wanted the building to dematerialize, to change moods, to react to changes in the environment around it," says Min Wang, a design principal with China Construction Design International (CCDI), a state-run design institute that worked on the project.
But despite the difficulty of realizing such an abstract goal, the National Swimming Center's international and multidisciplinary design team, composed of the Australian architecture firm PTW, engineers from the Sydney office of Arup, and a group from CCDI, managed to pull it off. They created a building that not only embodies some of the elusive characteristics of water, but one that tightly integrates skin, structure, and the performance requirements of an Olympic-level sports venue [for more on the project, see page 100].
Naturally, the designers didn't use bricks and mortar for the $100 million, boxlike structure known as the Water Cube. The consortium, which was awarded the project through a competition in mid-2003, chose steel and a space-age plastic, ethylene tetrafluoroethylene (ETFE). The material, a cousin of Teflon, which the team used to create translucent pillows for the building's cladding, is strong and resistant to degradation from ultraviolet light and air pollution. By electing to envelop the building in it, the design team could treat the Swimming Center as an insulated greenhouse, capturing the energy from the sun for heating and lighting. ETFE was more appropriate for such a use than glass, the design team reasoned, because of better acoustic and insulating properties, and it is lightweight, which eliminated the need for a secondary structure to support the skin.
Photo: © Iwan Baan
Originally published in Architectural Record
Notice