Design for a Carbon-Free Life: The Pursuit of
A Growing Number of Projects Focus Attention On An Elusive Goal.
This course is no longer active
From GreenSource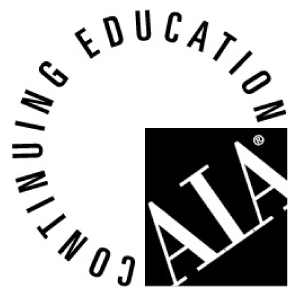 Continuing Education
Learning Objectives - After this course, you should be able to:
Understand the terms zero carbon and zero energy.
Describe strategies for designing carbon-neutral buildings.
Identify on-site energy generation strategies.
Credits:
Buildings are responsible for nearly half of the country's greenhouse gas emissions and consume more than 70 percent of the electricity generated by U.S. power plants, according to the Energy Information Administration. These numbers have become more and more widely cited in the press and are the mantra of Santa Fe-based architect Edward Mazria, who has long spoken out on the link between buildings and global warming. In 2002, Mazria founded Architecture 2030, a non-profit organization with the mission of dramatically reducing the building sector's greenhouse gas emissions. In late 2005, the group issued the 2030 Challenge, calling for an immediate 50 percent reduction in fossil fuel use in new buildings and for climate-neutral buildings by 2030.
Mazria's challenge quickly gained legitimacy in the architecture profession when it was embraced by the American Institute of Architects (AIA) in December 2005 and subsequently by the U.S. Conference of Mayors. This past spring, the American Society of Heating, Refrigerating and Air-Conditioning Engineers, the Illuminating Engineering Society of North America, and the U.S. Green Building Council (USGBC) joined the AIA to endorse the goal and agree on a baseline and a set of metrics. Although the involvement of these professional organizations has encouraged architects, engineers, contractors, and other individuals to sign on to the 2030 goal, the effects of the initiative on the construction industry have so far been slight. But a growing number of ambitious projects suggest what could be accomplished. 
 

Solar 2 ­energy use: 32% Auxiliary fans & pumps | 15% Small power | 10% Primary Cooling | 9% Elevator | 8% Emergency/exit lighting | 8% Fire alarm/building management system | 7% Plumbing | 6% Primary heating | 5% Lighting

Kiss + Cathcart
 
So what do designers actually mean when they refer to carbon-neutral buildings? Europeans tend to use the phrase "zero carbon," and typically are referring to "net" zero, meaning that a building's carbon emissions are offset by the generation of energy through non-carbon-emitting means. The phrase commonly used in the U. S. is zero-energy building (ZEB)-one that consumes no non-renewable energy, or produces more renewable energy on site on an annual basis than any non-renewable energy it consumes. Since carbon emissions are a direct result of fossil-fuel use, a zero-carbon building is necessarily a zero-fossil-fuel energy building.
Originally published in GreenSource.
Notice