Architecture, Hot and Cold
The collaboration between two Australian firms on Melbourne's new Council House 2 shows off the design possibilities for building-integrated HVAC
This course is no longer active
From Architectural Record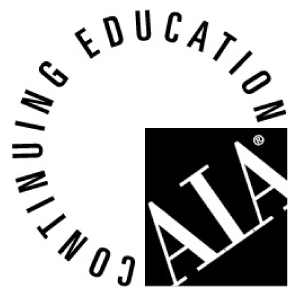 Continuing Education
Learning Objectives - After this course, you should be able to:
Discuss the environmental message of Melbourne's Council House 2.
Explain the methods used to save energy in the CH2 building.
Describe the benefits of using phase-change materials in a building's mechanical system.
Credits:
The city of Melbourne intended CH2−the Council House 2 building, which opened in August 2006−to exemplify the best of high-performance, sustainable design as a model to other Australian cities. The 10-story, 135,000-square-foot city office building, which occupies a dense block adjacent to an existing city building in the heart of Melbourne, incorporates a number of radical strategies, like sewer mining for nonpotable water and the use of phase-changing materials in lieu of conventional chillers for cooling water. But it's the integration of these performance strategies−particularly in the building's mechanical systems−with the architecture that makes CH2 stand out as a case study, even for less ambitious projects and designers.
Melbourne has long been considered a hotbed of architectural experimentation, a distinction that is waning, much like the diminished visual shock of the landmark Federation Square designed by Lab Architecture Studios that opened in 2002 [record, June 2003, page 109]. This penchant for wackiness is lately being replaced by a more overt expression of sustainable design, such as in Grimshaw Architects' naturally ventilated Southern Cross rail station [record, May 2007, page 243] and, just as visibly, in CH2, designed as a collaboration between DesignInc's Melbourne office and Sydney-based engineers Lincolne Scott. It's as if the designers of the Southern Cross and CH2 projects sought to fuse the city's past obsession with form-making to a more recent concern: climate change.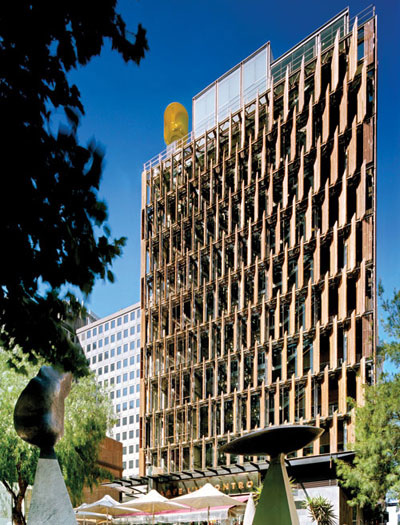 Recycled timber panels, which open and close depending on the sun, clad the west side of the CH2 building.
Photo © Dianna Snape
Originally published in Architectural Record
Notice