An Evolving Edifice That Will Improve With Time
Four universities Envision the Centre for Interactive research on sustainability as a Living laboratory with a lofty mission and ambitious performance goals
This course is no longer active
From Architectural Record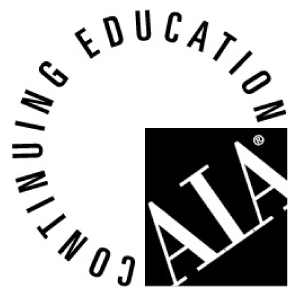 Continuing Education
Learning Objectives - After this course, you should be able to:
Discuss the characteristics of living laboratories.
Describe the types of research that will be conducted at the Centre for Interactive Sustainability (CIRS).
Describe the CIRS building's systems and components.
Credits:
For a former industrial site in downtown Vancouver, four regional educational institutions are collaborating on an unusual experiment. The schools-the University of British Columbia (UBC), Simon Fraser University, Emily Carr, and the British Columbia Institute of Technology (BCIT)-plan to build a 64,500-square-foot "living laboratory" they call the Centre for Interactive Research on Sustainability, or CIRS. It will provide office and research space for the partner institutions and the opportunity to study building products, technologies, and systems in context. Over the lifetime of the building, much of it-including its envelope; the mechanical, energy, and water systems; and the finishes-will be treated as a research test bed. Its components will be modular, allowing them to be replaced or reconfigured in a "plug-and-play" manner as technologies improve.
Designers and center officials have ambitious performance goals. They plan a building that will require few resources from off-site to operate and will create little waste. They say CIRS will use only 17 percent of the energy of an ASHRAE 90.1 base building and will score beyond Platinum in the Canadian Green Building Council's rating system. They hope to accomplish this for about $265 per square foot, a budget typical for UBC dry-lab buildings. "If sustainable practices are to become standard operating procedure, we have to find a way to construct [high-performance] buildings at roughly the same cost as those typically built by the development industry," says UBC geography professor and former director of the school's Sustainable Development Research Initiative, John Robinson. He is considered one of the chief visionaries behind the CIRS.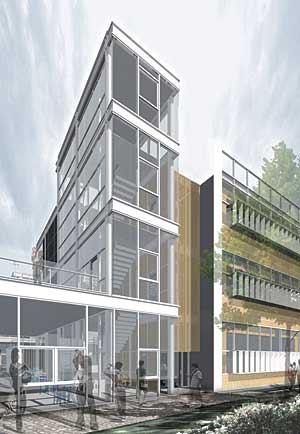 The Centre for Interactive Research on Sustainability will be a flexible building that can adapt to long-term changes in use and technology. The building itself will serve as a "living lab" where the performance of the facility's components and systems will be the focus of the research conducted by its occupants.
Images: Courtesy Busby Perkins+Will, except as noted.
The project is within about $1 million of its $21 million budget, according to the architect, Busby Perkins+Will, which recently completed design development and has submitted an application for a development permit. The client is now negotiating with the city to allow the facility to provide about a third of the number of parking spaces than would typically be required for a building of its size. CIRS officials say the reduction is justified since tenants will be required to sign a sustainability charter and will encourage users to travel to the center by public transportation, by bicycle, or by other alternative modes. If city officials accept the center's parking assessment, drilling for the building's ground source heat pumps and other site work could begin as early as February, with occupancy of the 64,500-square-foot first phase slated for the middle of 2008. Two more phases of construction are planned for an eventual total capacity of 118,000 square feet.
Originally published in Architectural Record.
Notice