A Sleek Skyscraper in San Francisco Raises the Profile of Performance-Based Design
The nearly complete tower demonstrates multiple benefits of a nonprescriptive approach
This course is no longer active
From Architectural Record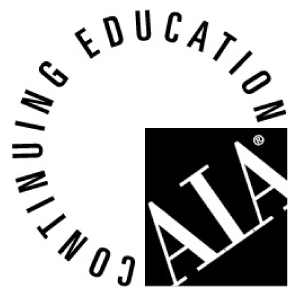 Continuing Education
Learning Objectives - After this course, you should be able to:
Discuss the benefits of performance-based seismic design (PSD).
Identify the key structural components of one PSD tower.
Describe how typical prescriptive and performance towers differ.
Credits:
Structural engineer Ron Klemencic had extra reasons for gratitude during the 2005 Thanksgiving season. After hitting his head against the wall on and off for more than three years, he finally received stamps of approval for the first two performance-based seismic design (PSD) high-rises in earthquake-prone San Francisco. PSD can cost less, improve design, and ease construction.
Word about the 38- and 43-story Infinity towers, designed by Arquitectonica, based in Miami, Florida, with local firm Heller Manus, came the last week of November. News about the Chicago-based Solomon Cordwell Buenz−designed 64-story One Rincon Hill followed in early December. "I was elated both times," says Klemencic, president of Magnusson Klemencic Associates (MKA), of Seattle, who was the structural consultant on both projects. "It was two years of blood, sweat, and tears on [the Infinity] before we even initiated Rincon Hill." That review took a year, twice the norm for San Francisco towers.
The city's approval marked the beginning of the end of a logjam in big California cities for PSD of buildings taller than 240 feet. "People are going to be doing this left-handed at 100 miles per hour in five years thanks to Ron," predicts one prominent San Francisco architect.
The approach is a way to meet the intent of the code's prescriptive provisions by using a single framing system instead of a costlier and "clunkier" dual system to resist lateral loads. But some cities are cautious in allowing PSD because it requires extreme engineering.
The two developments are located within blocks of each other in the city's South of Market neighborhood, not far from the Bay Bridge approach. But the 590-foot-tall Rincon Hill tower has the higher profile of the two cutting-edge projects, and not just because it is taller and sits on a hill. The nod from the city unlocked the door not simply to PSD in California but to the tallest "performance" skyscraper in the U.S. One Rincon Hill is also the tallest high-rise to contain buckling-restrained braces (BRBs) and the first to use them as outriggers. The slender tower is the first residential building in the country to have a liquid tuned mass damper to reduce sway to acceptable comfort levels, says the engineer.
The nearly complete, 64-story tower (at right) is the tallest PSD building in the country. Just a few blocks away, another pair of residential towers, known as the Infinity (dark cluster of buildings in center of photo, to left of Rincon Hill) were also designed with nonprescriptive methods.
Photo © Henrik Kam
Originally published in Architectural Record
Notice