Achieving a High-Performance Air Barrier System
Sponsored by the Air Barrier Association of America
Learning Objectives:
Discuss how air barriers are part of a high-performance building and how they control air and moisture movement, improve insulation performance and reduce energy needs of buildings.
Review key design considerations, critical interfaces for continuity, material performance requirements and specification language for the proper design and selection of the air barrier assembly.
Identify the typical installation requirements of a variety of air barrier materials and assemblies and common installation issues observed in the field.
Discuss the importance of proper construction sequencing, coordination of sub-trades, testing and inspection criteria, how to identify installation defects and remedial action required during the construction phase.
Credits:
As an IACET Accredited Provider, BNP Media offers IACET CEUs for its learning events that comply with the ANSI/IACET Continuing Education and Training Standard.
This test is no longer available for credit
Air barriers are an extremely important component of a high-performance building enclosure system. For the most part, these systems are non-maintainable components and repairs can typically only be made with the removal of the exterior cladding system. To ensure a performing system, proper design, detailing and ultimately the proper installation of these systems is extremely important. You have one chance to get it right. Learn about important design considerations, how to properly detail critical interfaces, key items to include in your specifications, proper installation techniques, quality control and testing parameters for a variety of air barrier systems in use today.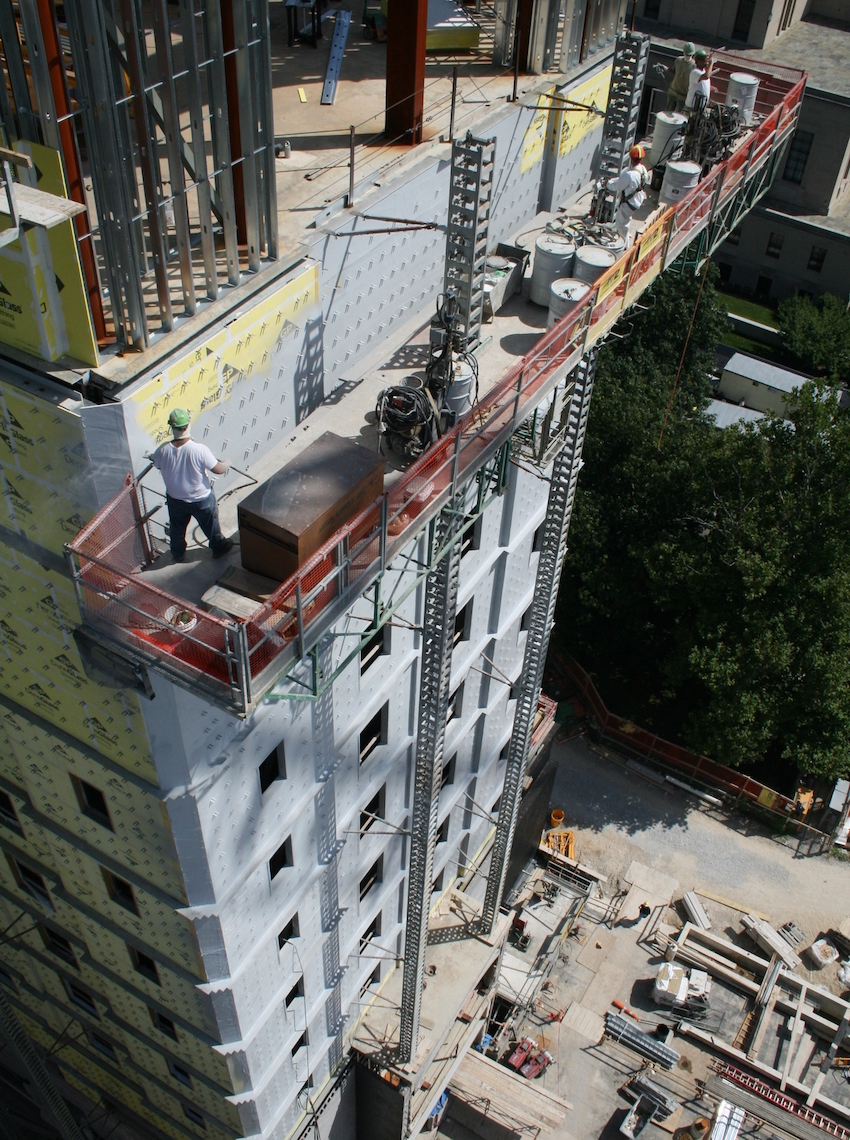 Photo courtesy of W.R. Meadows
| | |
| --- | --- |
| | Ryan Dalgleish has been involved in the building enclosure and building performance areas of construction in both the commercial and residential sectors for over 20 years. He acts in the position of Chief Operating Officer for the Air Barrier Association of America. Ryan is actively involved in research, training development and delivery, certification management and helping industries increase their professionalism. He is a certified Net Zero building instructor, teaches master builder courses to builders across the country and is a frequent speaker at various technical presentations dealing with the building enclosure. |
| | |
| --- | --- |
| | The Air Barrier Association of America (ABAA) is a national, not-for-profit trade association comprising a broad cross section of stakeholders in the building enclosure industry. Their membership, which is over 650 member companies, includes manufacturers, architects, engineers, trade contractors, researchers, testing & audit agencies, consultants and building owners. ABAA is the national voice of the air barrier industry and the number one resource for anything to do with air and moisture barriers. |
Originally published in May 2021
Notice