Concrete Innovations: Sustainability and the Role of Concrete in Net Zero Design
Sponsored by Build with Strength, a coalition of the National Ready Mixed Concrete Association
Learning Objectives:
Define the basics of embodied carbon in concrete and its impact on the environment.
Describe effective methodologies for specifying concrete products to create a long-lasting, durable building and sustainable architecture.
Explain how material innovations in the concrete industry are moving towards zero carbon concrete.
List two design solutions presented that demonstrate concrete's role in improved building safety and resiliency.
This course is part of the Concrete Academy
This webinar is part of the Concrete Academy
Concrete is the most widely used building material in the world. In this webinar, panelists will discuss material innovations in concrete and the growing role of concrete in sustainable development. Demand for building construction shows no sign of decreasing and the demand for concrete will likely increase. With sustainability and environmental considerations at the forefront of the industry, the panel will also discuss ways to reduce concrete's carbon footprint.
Jason Jewhurst, AIA and Henry Moss, AIA, LEED AP of Bruner/Cott will discuss several projects, including the Smith Campus Center at Harvard and the Kern Center at Hampshire College, which demonstrate innovations in concrete and sustainability in practice. Bruner/Cott's experience with large scale transformative reuse projects, as well as net zero design for new construction, enables them to have the pulse of the conversation about how "green or low carbon concrete" is evolving in the industry.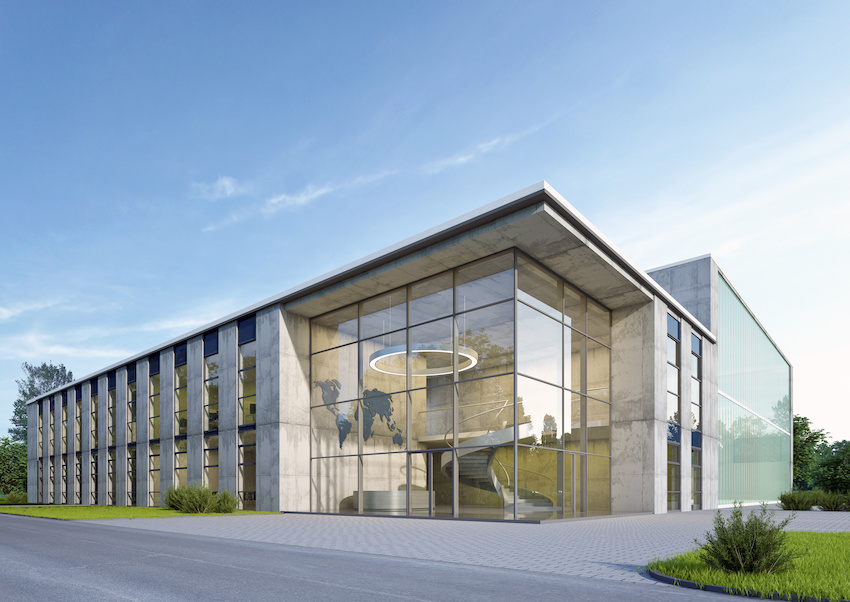 | | |
| --- | --- |
| | Henry Moss, a 30-year Principal at Bruner/Cott Architects after years of practice in London, specializes specializes in the technical and building history aspects of architecture that inform both delicate restoration and large-scale adaptive reuse projects. His seminal work includes the Massachusetts Museum of Contemporary Art (MASS MoCA). which received the AIA National Honor Award for Design; the Boston University School of Law, which received a DOCOMOMO Modernism in America Award, and Harvard University's Smith Campus Center. Henry writes about the theory and practice of architecture as it relates to historic properties today and is a frequent speaker at national and regional conferences on preservation technology. He is a founder of DoCoMoMo/US New England; board member of Historic Boston Incorporated; and on the Preservation Committee of Historic New England. |
| | Jason Jewhurst, has been a Principal, and more recently, a Partner, at Bruner/Cott since 2004. Inspired by architectural challenges that demand innovation and adaptable solutions, he thrives on leading teams to realize them. A specialist in high-performance buildings, he has directed several transformative projects including the AIA COTE Top 10 Award/Living Building-Certified R.W. Kern Center at Hampshire College; as executive architect, the Richard A. & Susan F. Smith Campus Center at Harvard University; and recently, the Swift Factory in Hartford, Connecticut, a job incubator for a HUD Promise Zone. The recipient of a Living Hero Award from the International Living Future Institute (ILFI), Jason speaks widely at venues including the AIA National Conference on Architecture, the ILFI, and NESEA's BuildingEnergy Conference, and lectures at Boston University, Harvard University, Rhode Island School of Design, Yale University, and others. |
| | Rebecca Berry, AIA, LEED AP, NCARB, Principal and President of Finegold Alexander Architects, Rebecca leads the firm's higher education, institutional and religious practice areas. Her work spans adaptive use, restoration and preservation as well as new construction. She is also Finegold Alexander's Director of Sustainability, promoting sustainable design practices, conversations and reviews firm wide. Rebecca's long history of volunteerism and civic engagement attests to her passion for serving people and their greater communities, whether they be mission-driven organizations, schools, or other entities. She earned a BS in Art & Design, a BS in Political Science and Master of Architecture, all from Massachusetts Institute of Technology, where she received the Alpha Rho Chi medal, a national award in recognition for service. |
| | |
| --- | --- |
| | Build with Strength, a coalition of the National Ready Mixed Concrete Association, educates the building and design communities and policymakers on the benefits of ready mixed concrete, and encourages its use as the building material of choice. No other material can replicate concrete's advantages in terms of strength, durability, safety and ease of use. |
Originally published in May 2021
Notice