Room for Luxury and Energy Efficiency: Hospitality Goes Green
Buyer's Guide
CUSTOM-BUILT SLIDING DOORS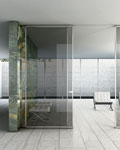 Modernus Sliding Doors are custom built and feature a top-hung track system with shock-absorbing sliding hardware. Doors can be produced in recycled aluminum, stainless steel and wood. Doors do not require a floor track and sliding hardware is 100% concealed within the track system—making for the most minimal system available.
WALL SLIDE / BARN DOORS AND ROOM DIVIDERS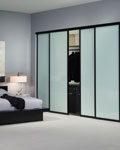 Wall Slide (Barn) Doors, as well as Room Dividers, are a sliding door system separating one part of a room from another using a proprietary panel-clamp smooth-glide system. Design is customizable with choice of finishes and with highly safe glass types (tempered or laminated).
FULLY ADHERED POLYMERIC WRAP SYSTEM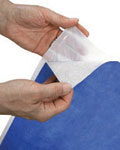 BlueskinVP™ picks up where traditional polymeric wraps leave off. This fully adhered system functions not only as a water-resistive barrier but also as an air barrier, eliminating uncontrolled air leakage created by various mechanisms, such as stack effects, wind effects and mechanical air handling effects.