Interior Fiberglass Mat Gypsum Panels: Benefits for Sustainable Construction
The use of high-performance, fiberglass mat gypsum offers advantages in the design and construction process. This course examines fiberglass mat gypsum panels, and explains their potential contribution to LEED certification and other sustainable building codes and standards, as well as addresses issues of indoor air quality and construction scheduling.
Learning Objectives
Describe interior fiberglass mat gypsum panels and their application.
Explain how interior fiberglass mat gypsum panels fit into the categories of LEED® and high-performance building design, as well as various green building programs, codes, and standards.
Discuss the impact of fiberglass mat interior gypsum panels on indoor air quality (IAQ) considerations, particularly moisture and mold, as well as VOC (volatile organic content) emissions.
Explain how the use of fiberglass mat gypsum panels can improve construction scheduling and project costs.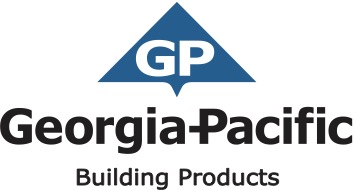 Georgia-Pacific Building Products has a legacy of creating strong, durable, sustainable building materials from exterior sheathing products to drywall in walls and ceilings to industry leading roof products and supporting products from lumber to subfloors to fire doors. We help members of the building community build quality commercial and residential construction projects all over the world. GP Building Products is the largest producer of structural wood panels (plywood and OSB) in North America and is a leading producer of gypsum building products, lumber and composite panels.
We support commercial and residential architects, designers, building material dealers, contractors and builders with tools, education and supporting resources that help the building community advance their knowledge, hone their craft, and make the best product decisions for their projects.