Daylighting 302: Managing Daylight with Automated Solar Control
Commercial buildings represent just under one-fifth of U.S. energy consumption, with office space, retail space, and educational facilities representing about half of commercial sector energy consumption. Because of this, it is important for designers to look for ways to reduce energy consumption in commercial buildings. Automated window shades are an effective way to reduce solar heat gain, and therefore reduce HVAC loads. In addition, effective use of daylighting can reduce the amount of artificial light required in a building. Daylighting is the harvesting of natural light to reduce the need for artificial light to light an interior space. Daylighting improves the personal comfort of the building's occupants and the energy efficiency of a facility.
Shades play a crucial role in helping a facility reach daylighting autonomy, the minimum use of artificial light and the maximum use of natural light without being overcome by glare. This course provides an overview of the benefits of designing a space with ample views and daylight, the challenges this presents, and how motorized shading can help solve these issues.
Learning Objectives
Discuss the benefits of natural light and how it can be maximized and controlled to enhance the personal comfort of the building's occupants.
Explain how energy can be conserved through the proper specification of automated shades.
Describe how a shade is motorized and identify the different motorization options available, along with the controls and building integration possibilities.
Discuss the importance of openness and color when selecting a fabric.
Related Course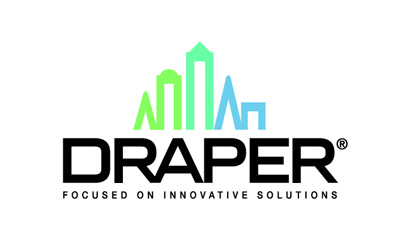 Based in Spiceland, IN, Draper manufactures projection screens, AV mounts and structures, window shades, and gymnasium equipment. The family-owned and -operated business was founded in 1902 by Luther O. Draper and is owned and managed by his descendants. With locations in the United States and Sweden, Draper ships products to dealers throughout the United States and more than 100 countries. To learn more about Draper, visit
www.draperinc.com
.