Professional Roundtable: Perspectives on Glass and Glazing in Design
Learn about the latest trends in glass and glazing towards improving occupant well-being
Sponsored by National Glass Association
Learning Objectives:
Discuss the specific industry codes and standards applicable to glass and glazing.
List two methods of increasing energy efficiency with glazing choices.
Compare and contrast the performance and characteristics of various glazing products.
Describe how glass and glazing can be used to enhance building performance.
Credits:
This course is approved as a core course
This test is no longer available for credit
This webinar is part of the Glass & Glazing Design Academy
Join us for this roundtable discussion that will address the full range of architectural and design issues that can be solved with the latest advances in glass and glazing technology.
You will hear various perspectives on the use of glass from Nick Bagatelos, founder and president of Bagatelos Architectural Glass Systems, Thomas Culp, engineering and strategic consultant and owner of Birch Point Consulting, and Urmilla Sowell, advocacy and technical director for the National Glass Association. Each will present their unique perspective regarding the use of glass in buildings and offer their experience with the rapidly advancing technologies of the glass industry.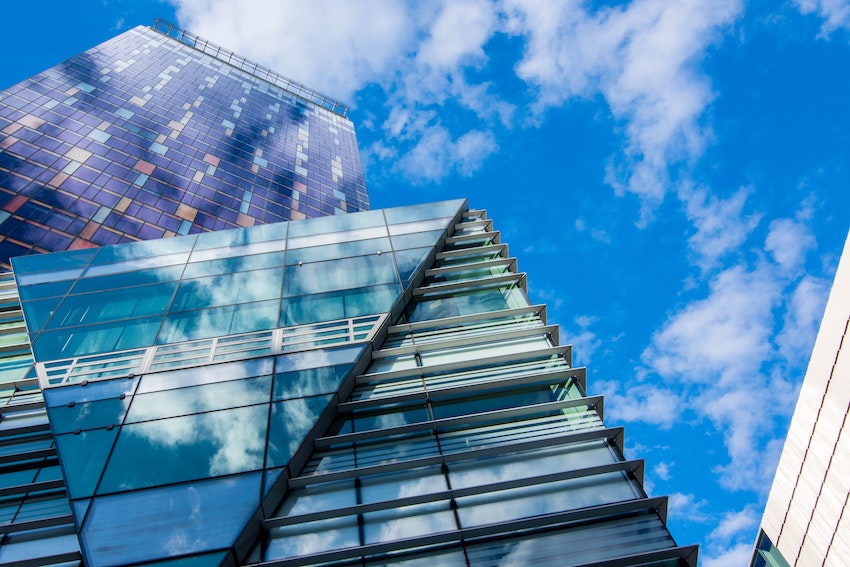 Photo c Snapwire
| | |
| --- | --- |
| | Nick Bagatelos, founder and president of Bagatelos Architectural Glass Systems, is active in the day-to-day operations of the company. He brings nearly 30 years of experience in the design, engineering, and installation of building facades. Bagatelos is both a visionary entrepreneur and pragmatic leader, initiating the purchase and retrofitting of the company's primary manufacturing plant into a state-of-the-art, net-zero manufacturing facility. He also worked tirelessly to support the company's adoption of lean manufacturing methods plus the integration of the industry's most innovative BIM tools and technology to implement i4.0 innovation. |
| | Thomas Culp is an engineering and strategic consultant and the owner of Birch Point Consulting in La Crosse, Wisconsin. After earning a Ph.D. in chemical engineering from the University of Wisconsin, he has spent the past 20 years in the glass and window industry in the areas of energy-efficient glazing and window performance, low-e glass coatings, and building-code development. He is co-vice-chair of the ASHRAE 90.1 Standards Committee and an active participant in the International Code Council code-development hearing process. Culp currently represents the National Glass Association, Glazing Industry Code Committee, and Aluminum Extruders Council on energy and green construction codes. |
| | James O'Callaghan, FREng CEng BEng FIStructE MHKIE is a structural and facade engineer with over 20 years of experience. Widely acknowledged as an authority on structural glass, he is perhaps best known for his highly innovative designs for glass envelopes, stairs, bridges and other structural elements in Apple's iconic retail stores around the world. He co-founded Eckersley O'Callaghan in 2004, his ongoing interest in the development of structural glass design has led to the firm's involvement with many challenging and award-winning glass projects around the world. This was recognised in 2010 when the practice won the Queen's Award for Enterprise in the category of Innovation. |
| | Urmilla Sowell, advocacy and technical director for the National Glass Association (NGA), has 18 years of experience in the fenestration industry. In her current role, she manages all technical activities within NGA's four committees, as well as specific roles in ASTM, ASHRAE, and ISO. Sowell earned both her Bachelor and Master of Science degrees in civil engineering from Texas Tech University and is a licensed Professional Engineer. |
| | Dan Weissman, AIA, Associate IALD designs luminous environments as a Senior Associate and Director of Lam Labs at the Cambridge MA-based firm Lam Partners. A Registered Architect and award winning Lighting Designer, Dan leads the firm's endeavors in digital technologies, daylighting design, and academic engagement. In addition to professional practice, he teaches lighting and daylighting courses at Harvard Graduate School of Design, and has published articles and peer-reviewed daylighting research. In 2018 Dan was listed as one of 40 under 40 international Lighting Designers by Lighting Magazine. |
| | |
| --- | --- |
| | The National Glass Association (NGA) is the largest trade association serving the architectural glass and metals industry. A technical and educational resource, NGA envisions a future in which glass is the material of choice to enhance spaces where people live, play, learn, and work. |
Originally published in June 2019
Notice