Inside Acoustic Comfort
The importance of acoustics on indoor environmental quality
Sponsored by Armstrong World Industries
Learning Objectives:
Explain how the incorporation of good acoustics fits into the Indoor Environmental Quality (IEQ) construct to support building occupant health, safety, well-being and productivity.
Describe the purpose and importance of interior acoustic comfort in the built environment.
Assess interior acoustical products, systems, and materials that can contribute to acoustic comfort and, thereby, increase occupant well-being and satisfaction.
Discuss the details of various acoustical strategies such as noise reduction and sound absorption described in specific case studies that can be used to balance cost efficiency, building standards, aesthetic requirements, and sustainable building practices with a need for maximum occupant health, safety and overall comfort.
This course is part of the Acoustics Academy
This webinar is part of the Acoustics Academy
In the U.S., people spend approximately 90% of their time indoors, which makes a safe, pleasant and productive indoor building environment a critical component of healthy living. With acoustics one of the key factors influencing indoor environmental quality (IEQ), optimizing acoustic comfort—the state of contentment with acoustic conditions—takes on increased weight as it impacts the health, well-being and overall satisfaction of building occupants. This webinar will look at the importance of good acoustics for IEQ and will provide strategies to help architects and designers balance cost, aesthetics and sustainability with the need for interior acoustical quality for maximum occupant comfort.
Thomas Faust, Project Architect, LEED AP, from PBDW Architects, will discuss acoustical solutions for a performance space, music rooms, and several gyms at St. David's, an independent K-8 school for boys in New York City. The presentation will detail the project, which took place in a building that had classrooms and the lobby adjacent to the performance space, two libraries above music practice rooms, and a gym directly above science and art classrooms; Thomas will discuss the program, which required working with both an existing and a new building. In brief, sound was carefully isolated so that each music and athletic space did not distract from the quiet in the library and focus in the classrooms.
Erik Miller-Klein, PE, INCE Board Certified Principal of Acoustical Engineering at Tenor, will be highlighting design and investigation tools that can be used to change an industry that is at an inflection point in terms of the challenges of defining acoustical performance success. Erik's presentation, which will focus on a renovation case study project that was an office-use paradigm shift, will take note of the need to design and verify acoustical performance and continue the conversation with the building occupants to align their experiences with real performance.
Lee Baggett, Architectural & Contract Manager will discuss the following issues:
The CBE results showing poor acoustic satisfaction and emphasize privacy being the worst
The LEED and WELL targets of low RT requirements and high privacy requirements
Frame mineral fiber products as a fantastic choice for its design flexibility and freedom and for its ideal use as a sound absorber and sound blocker
Brief explanation of NRC, CAC, STC
Present case studies where RT and Privacy are controlled with our products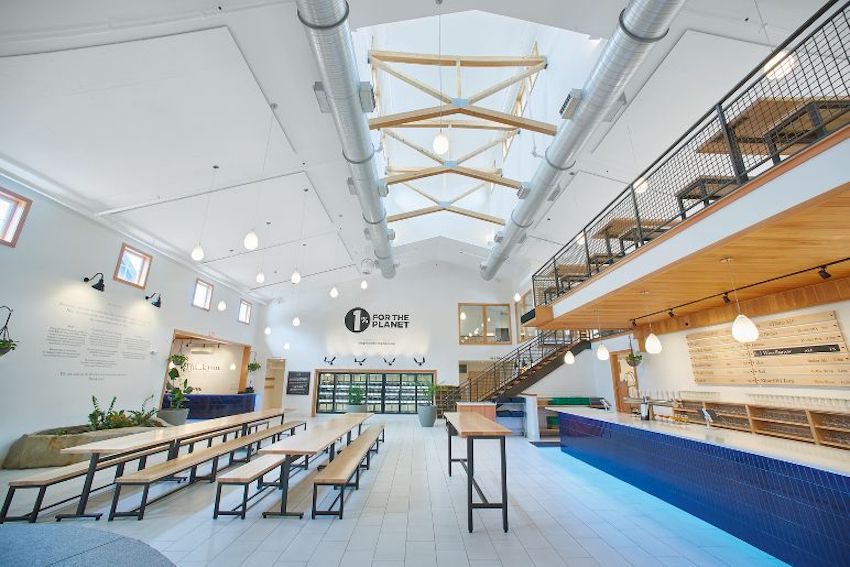 Photo courtesy of Armstrong Ceiling and Wall Solutions
| | |
| --- | --- |
| | Thomas J. Faust, RA, LEED AP BD+C is a project architect with PBDW Architects. Roughly half of his 14 year career has been devoted to the 105,000 SF adaptive reuse and addition for Saint David's School, completed in 2018. Additional projects include ongoing renovations at Regis High School in NYC, various churches and synagogues throughout NY, NJ & PA, and a Net-zero dormitory at Williams College. |
| | Erik Miller-Klein, PE, INCE Board Certified, Principal of Acoustical Engineering, is the founder of Tenor Engineering Group and is the Principal of Acoustical Engineering. He is a registered professional engineer in acoustics from the State of Oregon, the only state with this certification, and Board Certified by the Institute of Noise Control Engineering (INCE). Currently he serves on standards writing committees within ASHRAE, FGI, and ASTM, and has served as a subject matter expect on acoustics for WELL and Green Globes. His work focuses on evidence-based design, applied research, and finding answers to the "why". |
| | Lee Baggett has 40 years experience in the building products industry with Armstrong and is currently the Architectural & Contract Manager for Dallas/Fort Worth. He is part of a team of Healthy Spaces sales leaders, providing valuable insight into indoor air quality, including acoustics . He was once featured in Architectural Record where he was cited for consistent help in solving technical problems and for critical technical and design information from the publication's readers. Lee has been a contributing member of various trade organizations including: IFMA, CSI, and IIDA. He has presented information on speech privacy solutions and environmental design strategies at conferences including AIA, IIDA, and IFMA. Lee has earned professional designations as a LEED Accredited Professional, as a Certified Construction Products Representative (CCPR) and as a Construction Specifications Institute Construction Document Technologist (CDT) |
Armstrong World Industries is a leader in the design and manufacture of innovative commercial ceiling and wall systems. At home, at work, in health-care facilities, classrooms, stores, and restaurants, Armstrong Ceiling & Wall Solutions offer interior options that help create healthy, sustainable spaces that protect people and cultivate well-being and comfort so they can be at their best.

Armstrong is committed to developing new and sustainable ceiling solutions, with design and performance possibilities that empower its customers to create beautiful, high-performance residential and commercial buildings. Armstrong continues to grow and prosper for the benefit of all its stakeholders. armstrongceilings.com/commercial


Originally published in December 2021
Notice