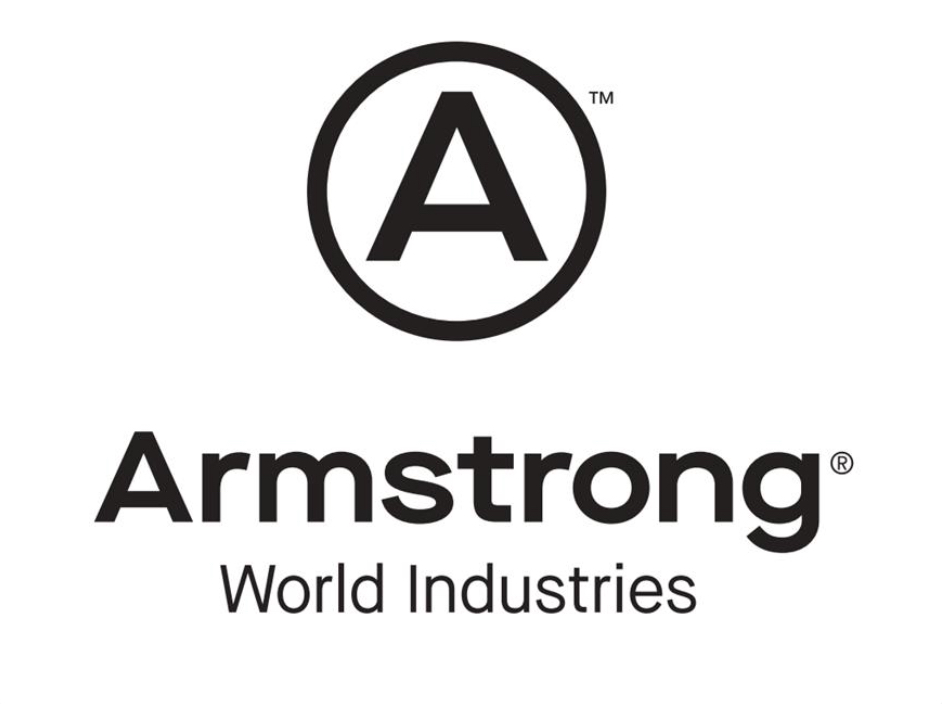 Armstrong Ceiling and Wall Solutions
Armstrong World Industries is a leader in the design and manufacture of innovative commercial ceiling and wall systems. At home, at work, in health-care facilities, classrooms, stores, and restaurants, Armstrong Ceiling & Wall Solutions offer interior options that help create healthy, sustainable spaces that protect people and cultivate well-being and comfort so they can be at their best.
Armstrong is committed to developing new and sustainable ceiling solutions, with design and performance possibilities that empower its customers to create beautiful, high-performance residential and commercial buildings. Armstrong continues to grow and prosper for the benefit of all its stakeholders.
armstrongceilings.com/commercial

Academies:

Armstrong Flooring
Armstrong Flooring is a global leader in the design and manufacture of innovative flooring solutions that inspire beauty wherever your life happens. Headquartered in Lancaster, Pennsylvania, Armstrong Flooring is a leading manufacturer of resilient products across North America. The company safely and responsibly operates 8 manufacturing facilities globally, working to provide the highest levels of service, quality and innovation to ensure it remains as strong and vital as its 150-year heritage.
www.armstrongflooring.com

Armstrong Building Solutions
Armstrong Building Solutions, part of Armstrong World Industries, offers roof deck solutions that provide reliable, sustainable, acoustical products, in a variety of configurations to match your building needs. Products are composed of rapidly renewable and FSC®-certified aspen wood fiber bonded with an exclusive, inorganic hydraulic cement for maximum durability and performance.