Course Library

WAC Lighting
Driving innovation for over 30 years, the family-owned WAC Lighting operates at a higher level of responsibility with a vertically integrated design, engineering and production operation. Upscale LED products include Task, Recessed, Track, Accent, Decorative and Landscape Lighting.

Available Courses:

Wagner Companies
The Wagner Companies
is an industry leader in architectural railings, railing components and metal fabrication. Architects, contractors, fabricators and glaziers rely on their expertise to produce code compliant, life-safety products engineered to the highest quality standards.
www.wagnercarchitectural.com

Available Courses:

Watts
Watts is a global leader in the design and manufacture of innovative water solutions for residential, commercial and institutional environments. Products include an extensive line of flow control, filtration and treatment products for water quality, and residential plumbing & heating. Founded in 1874, Watts is headquartered in North Andover, MA.

Available Courses: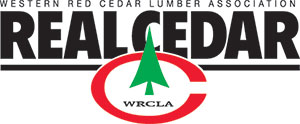 Western Red Cedar Lumber Association
The Western Red Cedar Lumber Association represents quality "Real Cedar" producers, distributors & retailers throughout North America. Founded in 1954 and known as "the voice of the cedar industry," WRCLA offers extensive resources to assist with selection, specification, application & quality standards.

Available Courses:

Westfalia Technologies, Inc.
Westfalia's parking solution is paving the way for innovation in the automated parking industry. By capitalizing on existing core competencies in warehouse automation and materials handling, its parking solutions specialize in cutting-edge, time-tested, fully automated parking systems for businesses, cities and municipalities, hotels, and residential properties.
www.westfaliaparking.com

Available Courses: