WATTS Water Technologies, Inc.
Watts is a global leader in the design and manufacture of innovative water solutions for residential, commercial and institutional environments. Products include an extensive line of flow control, filtration and treatment products for water quality, and residential plumbing & heating. Founded in 1874, Watts is headquartered in North Andover, MA.
Western Window Systems
Western Window Systems designs and manufactures moving glass walls and windows that bring indoor and outdoor spaces together. Inspired by contemporary living, our high-quality products are available in custom sizes, standardized sets, and massive dimensions for unlimited design possibilities in residential, multi-family, and commercial projects. From superior craftsmanship and timeless design to exceptional customer service, Western Window Systems is a preferred choice of architects, builders, and homeowners throughout North America. For additional information, visit
www.westernwindowsystems.com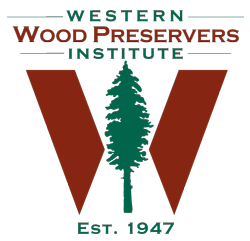 Western Wood Preservers Institute
Western Wood Preservers Institute (WWPI) is a nonprofit member trade organization representing the interests of the preserved wood products industry throughout western North America for more than 70 years. WWPI is responsible for supporting the safe and proper use of preservative-treated wood products in construction through education and technical support.

Westfalia Technologies, Inc.
Westfalia's parking solution is paving the way for innovation in the automated parking industry. By capitalizing on existing core competencies in warehouse automation and materials handling, its parking solutions specialize in cutting-edge, time-tested, fully automated parking systems for businesses, cities and municipalities, hotels, and residential properties.
www.westfaliaparking.com

Wilsonart
Wilsonart, a world-leading engineered surfaces company, is driven by a mission to create surfaces people love, with service they can count on, delivered by people who care. The Company manufactures and distributes High Pressure Laminate, Coordinated TFL and Edgeband, Quartz, Solid Surface, Epoxy, and other decorative engineered surfaces.

WoodWorks
WoodWorks provides education and free technical support related to the design, engineering and construction of commercial and multi-family wood buildings in the U.S. A non-profit staffed with architects, structural engineers and construction experts, we have the expertise to assist with all aspects of wood building design, including: allowable heights and areas/construction types, structural detailing of wood and hybrid systems, fire resistance and acoustical-rated assemblies, efficient and code-compliant lateral system design, alternate means of code compliance, and energy-efficient detailing. For assistance with a project, email
help@woodworks.org