Course Library

VaproShield
VaproShield's Permeable Membrane Systems offer: energy saving air barriers, excellent permeability: 50-75 perms, zero VOC?s, no primers, non-asphaltic. They meet or exceed the most rigorous industry standards and code requirements and either self-adhere or mechanically attach.

Available Courses:

Vectorworks, Inc.
Vectorworks, Inc. is the developer of Vectorworks software, a line of industry-specific CAD and BIM solutions that help more than half a million design visionaries transform the world.

Available Courses:

Viewrail
Viewrail, based in Goshen, Indiana, is a manufacturer of premium rod, glass, and cable railing in addition to the FLIGHT floating stair system. A state-of-the-art wood shop plus a full steel and aluminum shop permit all product and assembly, testing, and shipping to be accomplished in house.

Available Courses: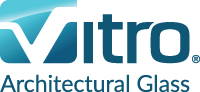 Vitro Architectural Glass
Vitro Architectural Glass (formerly PPG Glass), North America's largest glass producer, is dedicated to glass innovation and fueled by the same people, plants and products that made PPG Glass one of the industry's most respected and reliable commercial glass manufacturers.

Available Courses:

Vitromex USA
Founded in 1967, Vitromex boasts 5 manufacturing plants and a presence in over 6 countries throughout the world. During the course of our 5-decade business history, we have forged a position as one of Mexico's top-ranking tile manufacturers and one of the top 10 tile manufacturers globally. Our current investment in new technologies and new manufacturing processes have Vitromex positioned to continue growing in the National and International ceramic sector. Linking tradition with innovation is something that inspires us every day to continue improving and to continue building Vitromex as a global brand.

Available Courses: