Course Library

VaproShield
VaproShield's Permeable Membrane Systems offer: energy saving air barriers, excellent permeability: 50-75 perms, zero VOC?s, no primers, non-asphaltic. They meet or exceed the most rigorous industry standards and code requirements and either self-adhere or mechanically attach.

Available Courses:

Vectorworks, Inc.
Vectorworks, Inc. is the developer of Vectorworks software, a line of industry-specific CAD and BIM solutions that help more than half a million design visionaries transform the world.

Available Courses: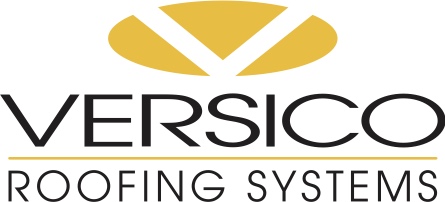 Versico Roofing Systems
Versico was formed in 1993 through the acquisition of a major single-ply roofing company. Now, more than twenty years later, Versico has positioned itself as one of the top three single-ply roofing system manufacturers in the U.S. by focusing its efforts on quality products and exceptional service. Versico has been instrumental in the development of today's leading technologies in the commercial roofing industry. Versico's product offerings include VersiGard® EPDM, VersiWeld® TPO, VersiFleece® TPO and PVC, VersiFlexTM PVC, VersiFlex-E KEE HP, garden roof systems and a complete line of insulation and accessory products. Each of these systems comes with several warranty options ranging from five to thirty years. Whatever your needs, Versico provides a comprehensive offering of products and services, which is why Versico is your single source for single-ply roofing.

Available Courses:

Vetrotech Saint-Gobain North America
Vetrotech Saint-Gobain provides complete fire rated system solutions to the North American market. Our products enable designers to meet passive fire-resistance requirements while still achieving design goals that include unobstructed open spaces, optical clarity and natural day lighting. As dedicated specialists, supported by Saint-Gobain, we are uniquely able to combine fire resistant glass experience with system design expertise. We will put our 35 years of experience as industry pioneers to work in assisting you to achieve your project goals.

Available Courses: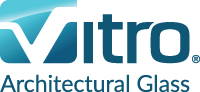 Vitro Architectural Glass
Vitro Architectural Glass (formerly PPG Glass), North America's largest glass producer, is dedicated to glass innovation and fueled by the same people, plants and products that made PPG Glass one of the industry's most respected and reliable commercial glass manufacturers.

Available Courses:

Vitrocsa USA
Vitrocsa is the Original Invisible Wall sliding system and was invented in Switzerland in 1992. Combining advanced structural glazing and pure precision, the patented Vitrocsa slim line sliding glass system features profiles as slim as 3/4", creating a virtually invisible wall that provides an almost seamless visual transition from the interior outwards. Vitrocsa offers a unique selection of proven and tested solutions to meet any specific project. The system is precision engineered and manufactured in the USA from Swiss made profiles and has been tested to both AAMA and WDMA standards. The system is also fully NAFS compliant and is also tested and certified to NFRC performance standards. The Vitrocsa system is available as sliding windows & doors, vertically sliding (guillotine) windows & doors, and pivoting doors. We are currently developing the turnable corner system and a slim profile casement window, which is due for release in 2018. Originally engineered to endure the tough climate conditions of the Swiss Alps, the Vitrocsa system focuses on simplicity, reliability, and quality, allowing it to withstand the harshest climates with minimal maintenance. Vitrocsa USA is the exclusive manufacturer and distributor of the Vitrocsa Invisible Wall system in the United States, Canada, Mexico, and the Caribbean. Vitrocsa has installed over 30,000 units in over 30 countries around the world.

Available Courses: