Sponsor Library

Unilock
Designers and architects trust Unilock pavers and retaining walls to achieve their vision without having to compromise either creative design or long-term performance. We introduced pavers to North America and we continue to deliver on style with the latest technologies.

Available Courses: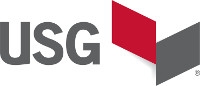 USG Corporation
For more than 100 years, USG has built an ever-growing portfolio of groundbreaking products backed by unparalleled service. In the last decade, we have demonstrated our resilience by continuing to invest in purposeful innovation, expanding into different markets and by working smarter and faster. All to help our customers achieve their visions. Our commitment to innovation and focus on you, our customer is driven by a desire to help architects, contractors and workers alike to not only build better structures, but to build a better world.

Available Courses:

USG Tremco
USG and Tremco, two industry leaders, are bringing together two well-established products to deliver a truly innovative air/water barrier system. The Securock
®
ExoAir
®
430 System is the only gypsum sheathing panel coated with a factory-applied fluid air barrier membrane to control air, water and vapor in a very efficient way. The system provides the air barrier continuity required via direct connections of the accessories to the membrane on the face of the panel. The flexible membrane promotes nail sealability, water drainage and durability for the life of the building. It also supports both energy-efficient design and speed of construction, delivering a highly predictable air barrier performance while simultaneously condensing the construction schedule. For more information about the Securock
®
ExoAir
®
430 System, go to
www.securockexoair.com
.

Available Courses: