Course Library

Reef Industries
Reef Industries, Inc. manufactures reinforced polyethylene laminates designed for a wide range of applications. We offer performance engineered plastic laminates that are highly resistant to tears and punctures with an exceptional ability to withstand extended exposure to adverse weather conditions.
Explore and interact with key industry products through our exclusive Interactive Product Spotlight on
Vapor Retarders for Total Moisture Control
.

Available Courses: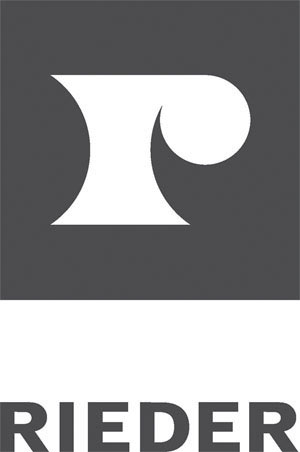 Rieder North America
The diversity and high performance of fibreC glassfibre reinforced concrete allows cost-saving construction of high quality, cutting-edge facade systems with long-term durability. It is authentic—in line with the current trend towards natural and sustainable materials.

Available Courses:
Rmax
Rmax is a division of the Sika Corporation, a specialty chemicals company with a leading position in the development and production of systems and products for insulating, bonding, sealing, damping, reinforcing and protection in the building industry. Rmax products are all made in America, with production facilities in Dallas, TX, Greer, SC, and Fernley, NV.

Available Courses:

ROCKFON
ROCKFON complete ceiling systems combine acoustic stone wool and specialty metal ceiling panels with suspension systems. A fast, simple way to create beautiful, comfortable spaces, they protect people from noise and the spread of fire, while contributing to a sustainable future.

Available Courses:

ROCKWOOL™
ROCKWOOL
™
is the world's leading manufacturer of stone wool insulation offering a full range of high-performing and sustainable insulation products for the construction industry with solutions that help create more resilient, energy-efficient, safe, and sustainable buildings.
www.rockwool.com

Available Courses:

Rodenhouse Inc.
Rodenhouse Inc. manufacturers and distributes washers, fasteners and tools to attach various building envelope components including rigid continuous insulation, building wrap and lath for adhered masonry. Energy codes across North America are demanding the use of high-performance air barriers and continuous insulation to increase the effective energy performance of the building envelope. Furthermore, the increasing complexity of wall and roof assemblies is driving the commercial and residential construction industry towards systemization of highly specified, tested and code compliant solutions. Rodenhouse Inc. and TRUFAST are divisions of Altenloh, Brinck and Co. USA. For more information, visit
www.rodenhouse-inc.com
and
www.trufast.com
.

Available Courses: